Ashesh Dangol performance in "Best Dam Blues Festival" in Thiensville,Wisconsin,USA
Enepalese
Published on: September 18, 2023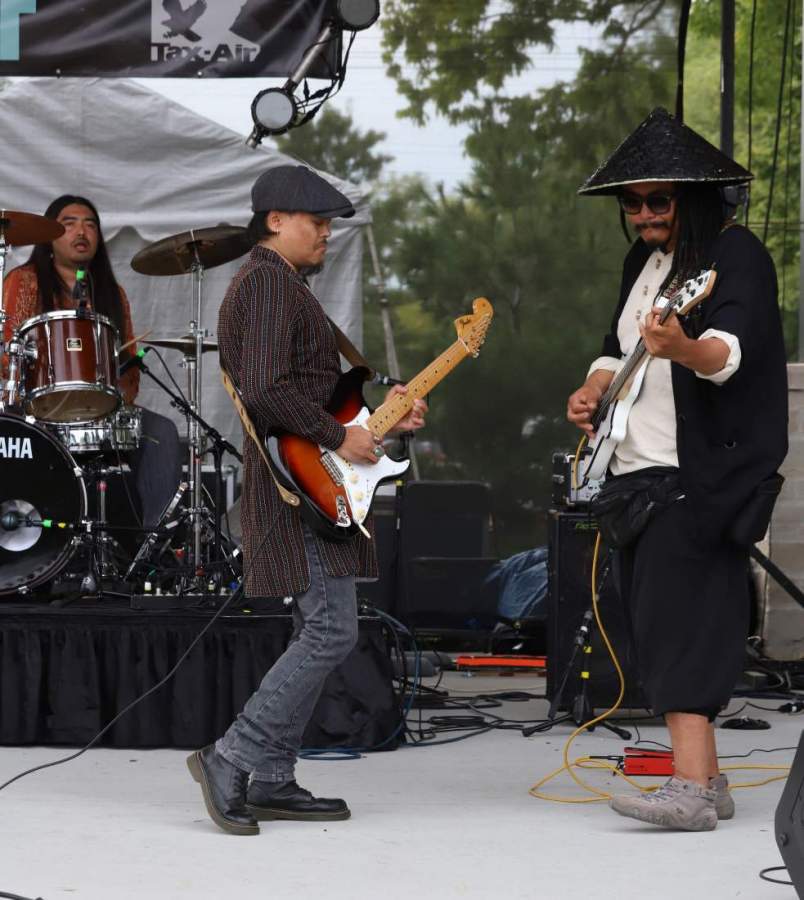 Ashesh Dangol aka Himalayan Hendrix rock the stage with his one hour performance in America's one of the best Blues Festival "Best Dam Blues Festival" in Thiensville, Wisconsin, USA representing Nepal.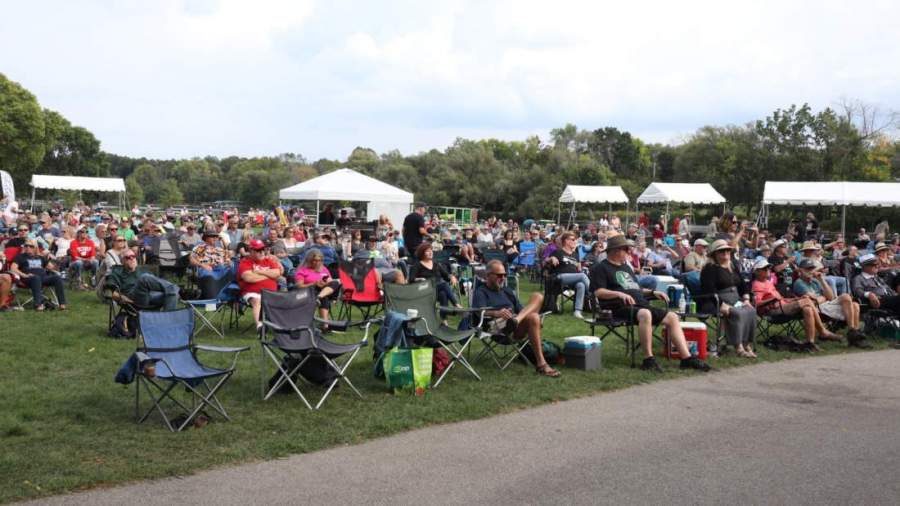 The beautiful stage next to the Milwaukee River and the Blues fans of Thiensville, Wisconsin has heard the Nepali Blues for the first time. More than 20 amazing bands has participated in the 2 days Blues festival.
This is the first Major Blues Festival in Wisconsin, USA that was headlined by the Nepali Blues Artist/ Band for the first time.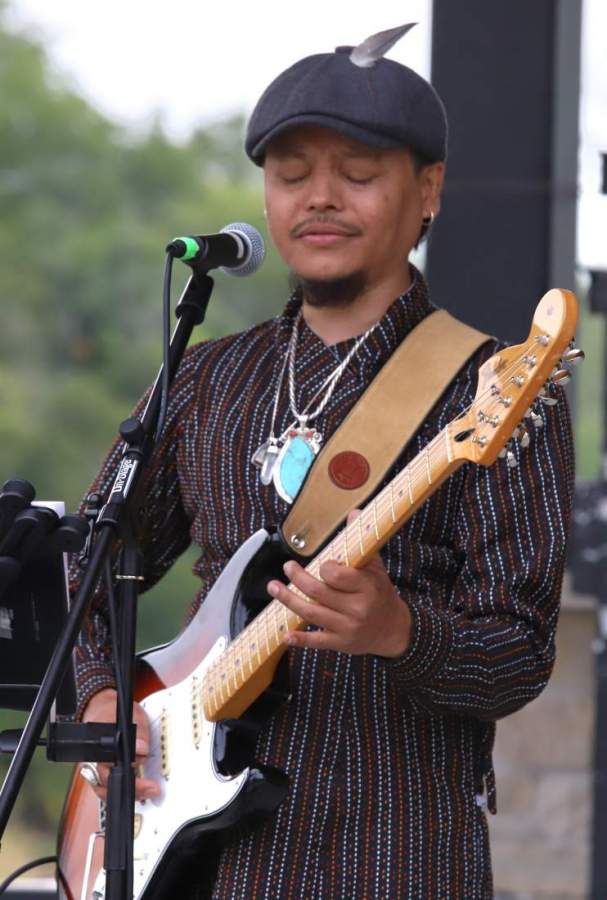 International award winning Blues Artist Ashesh has headlined many Music Festivals in Europe and was titled "Himalayan Hendrix " by the Norwegian and German Media in 2010.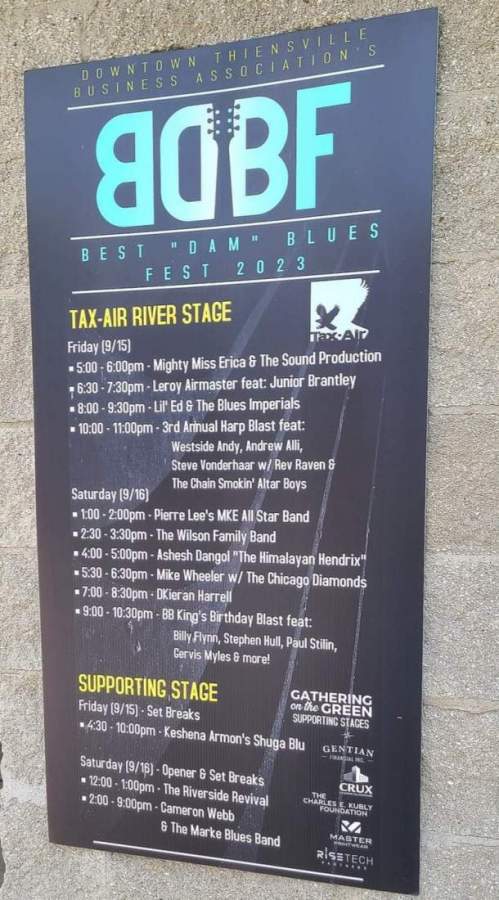 The 2 days Blues Festival with participation by thousands of Blues lovers end with the all star jam celebrating B.B kings birthday and Ashesh's final guitar tune.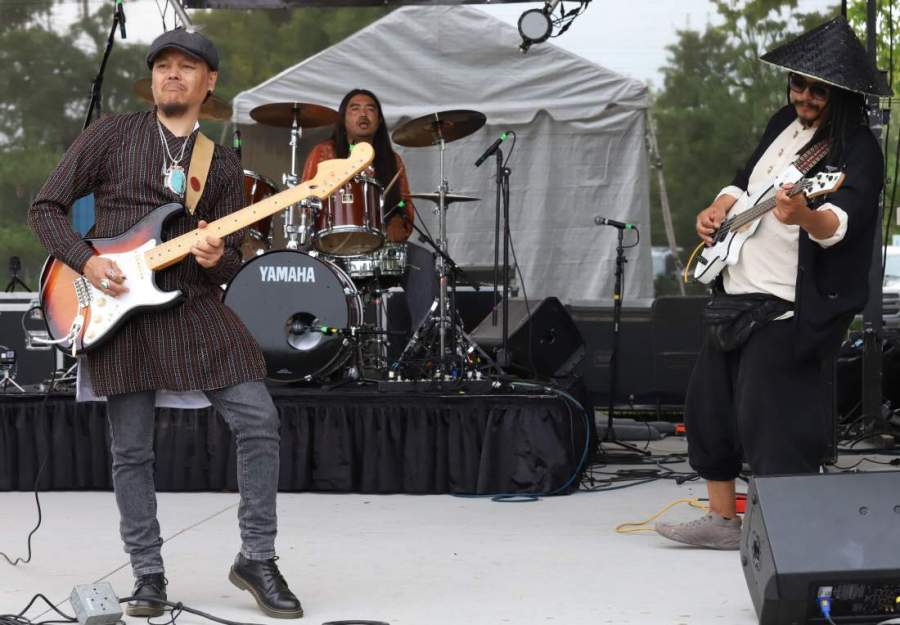 Thom Lama's Bass guitar, Sajan Maharjan's Drums with Ashesh Dangol's guitar and vocal gave the power house performance infront of Milwaukee River showcasing the Nepali Blues infront of thousands of Blues Lovers in Best Dam Blues Festival, Thiensville, Wisconsin, USA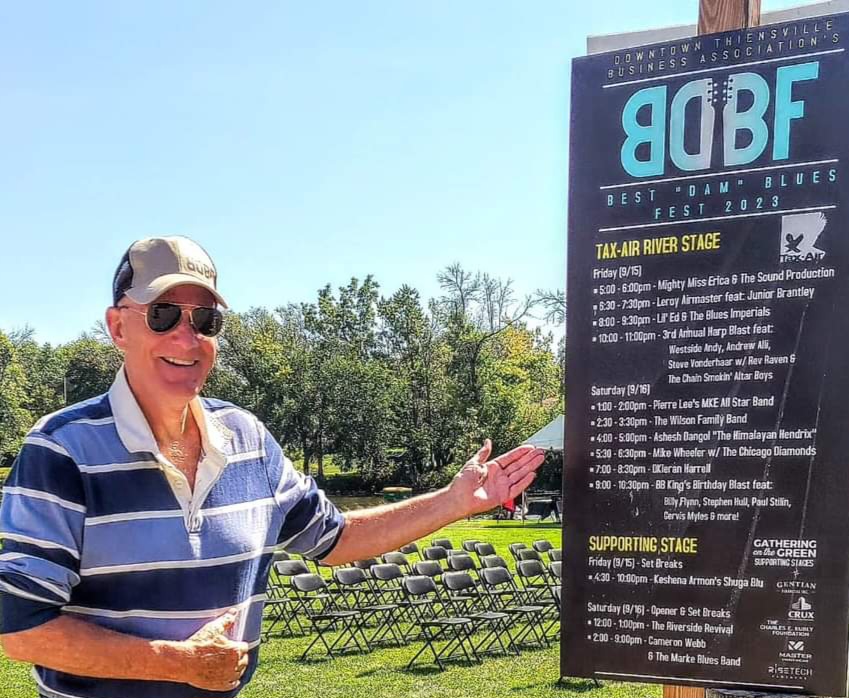 Photo: Mike Tatro