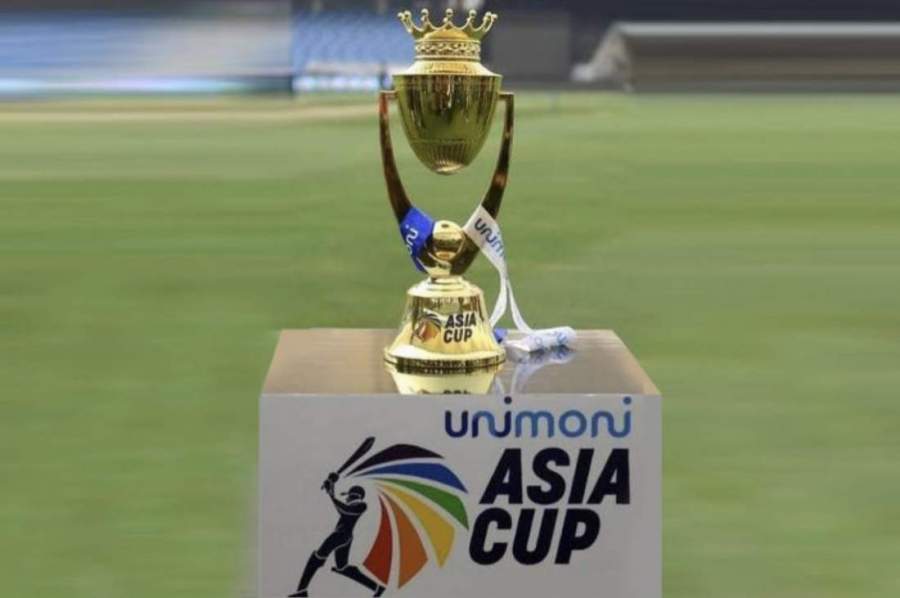 The men's national cricket team of Nepal is gearing up to make its maiden appearance in the
2023 Asia Cup cricket tournament in Pakistan .
They are in a very tough group alongside two of the world's finest cricketing teams India and
Pakistan.It will be a litmus test for Nepal-there is no two ways about it.
The youthful Nepal outfit captained by the top order batter young Rohit Paudel takes on one of
the heavyweights of world cricket Pakistan in the opener of the 50-over one day international
tourney Wednesday in Multan,Pakistan.
It is not an overstatement to say that Team Nepal has an uphill climb against the mighty
opposition who are overwhelming favorites to win.
Although like any sport cricket is known for its unpredictability and uncertainty, however,given
the history, statistics and strengths of Pakistan, Coach Monty Desai boys have a herculean task
of defying the odds stacked against them.
On top of that the highly experienced Pakistani side will be in full strength and playing at
home.Do not expect them to take any chances against minnows Nepal.
Prior to Pakistan's highly anticipated high- octane clash against arch-rivals India,the opener
against Nepal provides them with a perfect tune-up match.
Coming back to Team Nepal, going into the competition they are aware of their underdogs
status,however, it should not be a distraction.
Though they stand little chance against the fancied opponent, they mustn't hit the panic button
and put themselves under needless psychological pressure.
Everyone knows Nepal is pitted against two technically superior opponents who are expected
to win with relative ease.
I have maintained all along that the opportunity to play in the Asia Cup in itself is a big
achievement for Nepal .
In my opinion Nepal is in a win-win position regardless of the final outcome.They have nothing
to lose whatsoever.
They have to approach the challenge with a positive mindset, razor-sharp focus and rock solid
determination and give their best efforts.
The players should not forget the fact that the Asia Cup provides them one of the biggest
platforms to showcase their talent.
The cricketing world eyes will be upon the tournament.This is the moment to seize,shine and
perform to their potential.
They cannot afford to squander the chance and burst like bubbles without a semblance of a
fight.
The tournament of this stature provides them a lifetime opportunity to play against
the world's top flight teams.
They will benefit immensely from every aspect of the tournament. Apart from getting invaluable
exposure and experience,they will learn the finer points of the game as well.
It's such an important competition for Team Nepal-they should make the most of it.
It is imperative that they play cricket of the highest quality against the high-quality
opposition.This is possible only if they rise above mediocrity and slackness in every
department of the game.
Going by Nepal's recent international performances, batting inconsistency is a major
concern.The team has struggled to find consistent and reliable batting lineup.
The batters must turn things around to avoid humiliating defeats. The challenge is a lot bigger
for them in the Asia Cup as they are up against a high quality bowling attack.Once again,
batting will be key to the team's overall performance.
The lack of genuine fast bowlers has exposed Nepal's bowling department time and time again.
Medium fast pacers Karan KC, Sompal Kami and upcoming Ghulshan Jha have quite a load
on their shoulders.
After much suspense and speculation, af leg break spinner Sandeep Lamichhane will be in the
playing eleven.He will be joining the team in Pakistan very shortly, following the postponement
of the final hearing of the rape case.He stands accused of raping a minor.
He is the backbone of the bowling attack. I wonder if the rape case has taken its toll on his
state of mind.That remains to be seen.
The bowlers have a daunting task as they face world class batters in the likes of Virat
Kohli,Rohit Sharma,Hardik Pandya ,Tohit Sharma ,Babar Azam, Fakhar Zaman and
Imam-ul-Haq.
They require a high degree of consistency, effective and controlled bowling to stop batters
going on a batting rampage.They must be at their very best throughout.a
Let us hope Nepal shows grit, determination and fights tooth and nail against all odds to make
a lasting impression.
-By Sushil Thapa, Fairfax, VA