"Tails from Tibet" is Here! Available on Amazon
Enepalese
Published on: April 29, 2023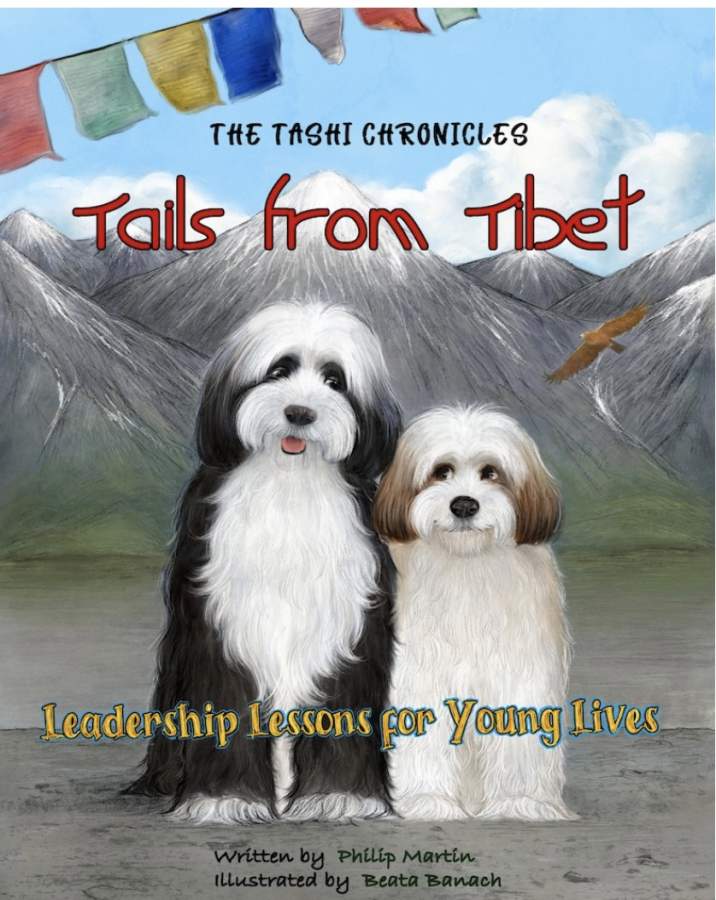 Dear Friend –
Whether you have been following the progress all along the way or hearing about it now for the first time – April 25 was a Very Special Day –
The launch of "Tails from Tibet" – an inspirational and beautifully illustrated book – It is a Leadership book for children ages 7 to 12 – a touching story about two Tibetan Terriers – Please read the message below from Tracey Jones, my Publisher, at Tremendous Leadership Books.
Go to Amazon – Buy one and a few copies for gifts – Please Post a Review – Tell Your Friends – We are striving to be the "Number One New Release" on Amazon!
Thank you, Philip
 It's Story Time! Dear Tremendous Friend,It's our favorite time of the year here at Tremendous Leadership.And that time is . . .New Book Release Time!Today, we are pleased and proud and pointedly peppy to announce the launch of an absolutely beautiful book for children.It's a book that is a sight to behold because of its lush illustrations.It's a book that tells a story with lessons for children of all ages.Oh, and did we mention that the book's two main characters are dogs — Tibetan Terriers, to be exact!And so we have for you Tails from Tibet: Leadership Lessons for Young Lives . . . 
 BUY NOW Here's the story . . .Tashi and Sashi are two Tibetan Terriers. Tashi is the younger of the two dogs and is curious about her ancestry. A golden eagle named Yeshe, flying overhead, happens to hear this and "magically" transports the two dogs to the beautiful land of Tibet, high in the Himalayan mountains. Here they embark on a journey to find the Lost Valley, which is believed to be the ancestral home of Tibetan Terriers.  During this amazing adventure they encounter a variety of challenges and learn life lessons along the way. So much of what a young pup needs to learn is similar to what a young boy or girl needs to learn to propel them in their development. The pups learn aboutTrustObediencePerseveranceBraveryStanding Up for What is RightCuriosityand much more. Come join Tashi, Sashi, and Yeshe on this thrilling journey.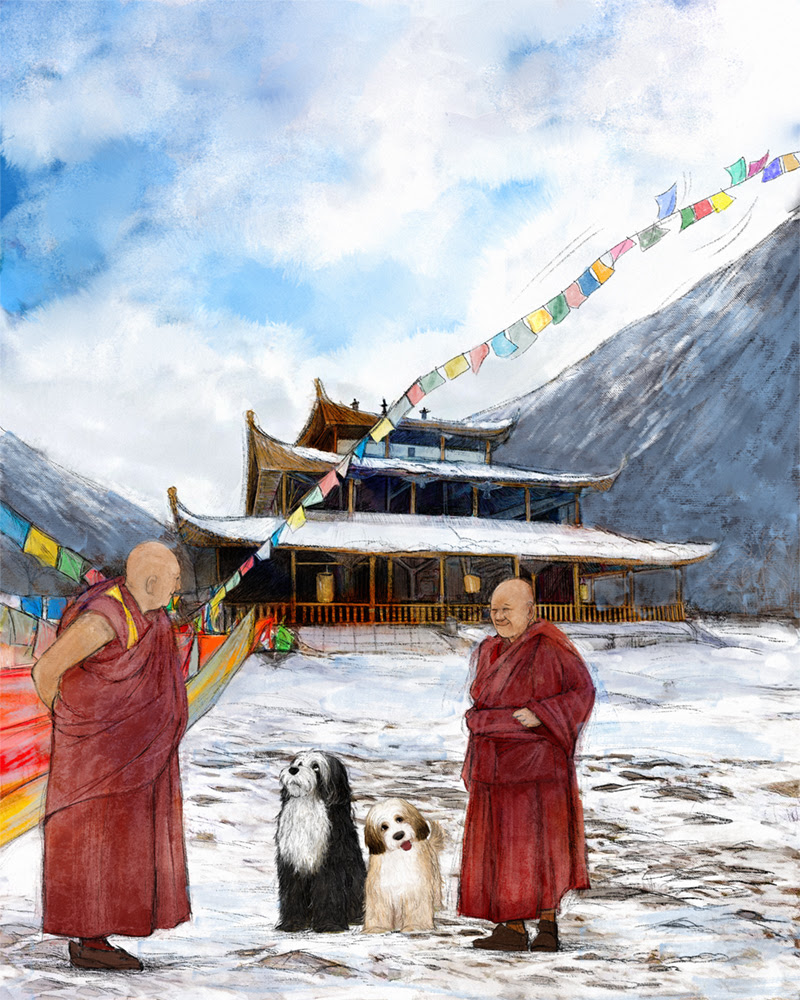 Meet the Author: Philip Martin
Philip Martin is an Executive Coach and Management Consultant. He and his wife, Donna, live in Belmont Country Club in Ashburn, Virginia, with Tashi, their two year-old Tibetan Terrier. He has been an ardent student of Leadership for the past five decades and was exposed to many of these principles at an early age when he was in prep school at Battle Ground Academy and during his years in the Boy Scouts. These served as the foundation for Tails from Tibet. He and Donna are active in Christian Fellowship Church in Ashburn. Philip has a passion for American History, especially the period of the Civil War. His hobbies include politics, country music, travel, and spending quality time with Donna and Tashi. 



https://www.youtube.com/watc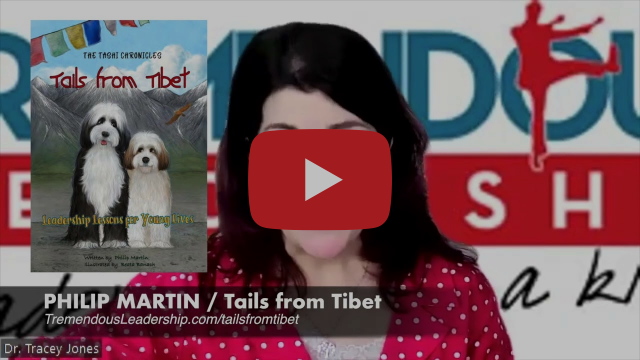 Click here and watch a brilliant interview with Philip and Tracey! BUY NOW Tails from Tibet: Leadership Lessons for Young Lives is a joy to present to you. It is the perfect book for ages 8 to 12 or 13 because its sixty-plus lush illustrations made by Polish artist Beata Banach will captivate even the most wandering eye. Just take a peek at the examples we have here!Tails from Tibet is a part of our on-going Four-Legged Leadership line of books that expounds leadership principles and good values for both children and adults through our furry friends.In a world filled with garbage on TV and, unfortunately, in books, we are as careful as we are proud to make available to you and you family books that showcase good, eternal values. Tails from Tibet is a prime example of our efforts.Thank you for your support in all that we do. We are confident that this tremendous tome will get your children chattering excitedly as they peruse its pages.May God Bless you! Stay tremendous! 
Philip L. Martin
Author
Tails from Tibet
The Tashi Chronicles
19893 Naples Lakes Terrace
Ashburn, Virginia 20147
Phone: (202)316-5828
Email:   [email protected]
here and watch a brilliant interview with Philip and Tracey