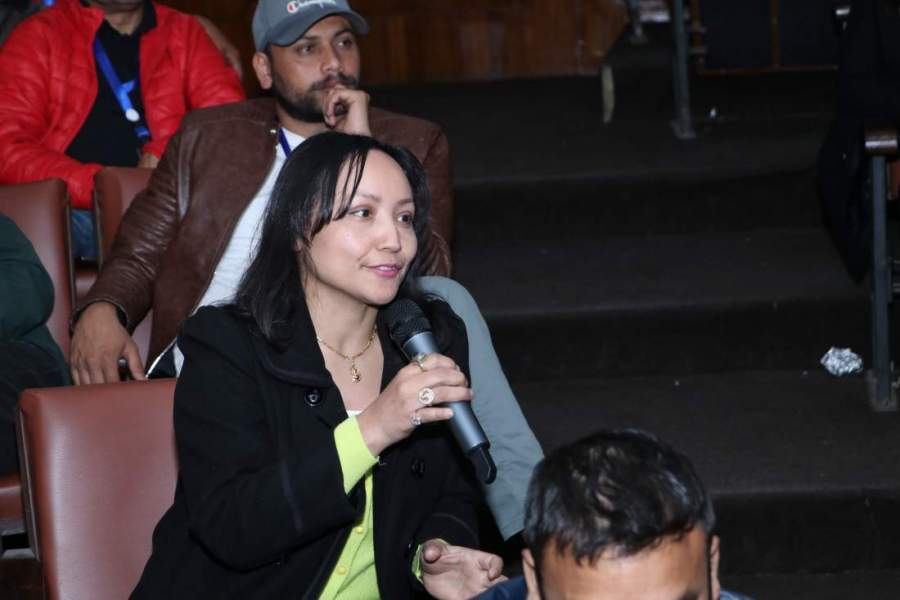 Head Jury Premendra Mazumjder joined the NIFF Forum 2023 on 18th March through a masterclass. The masterclass was titled Local Cinema with Global Exposure and was held at the Nepal Tourism Board.
Mazumjder is a cinema savant of remarkable versatility, lending his expertise in various capacities. With his extensive writing on films, he has established himself as a prominent film critic, earning publications worldwide.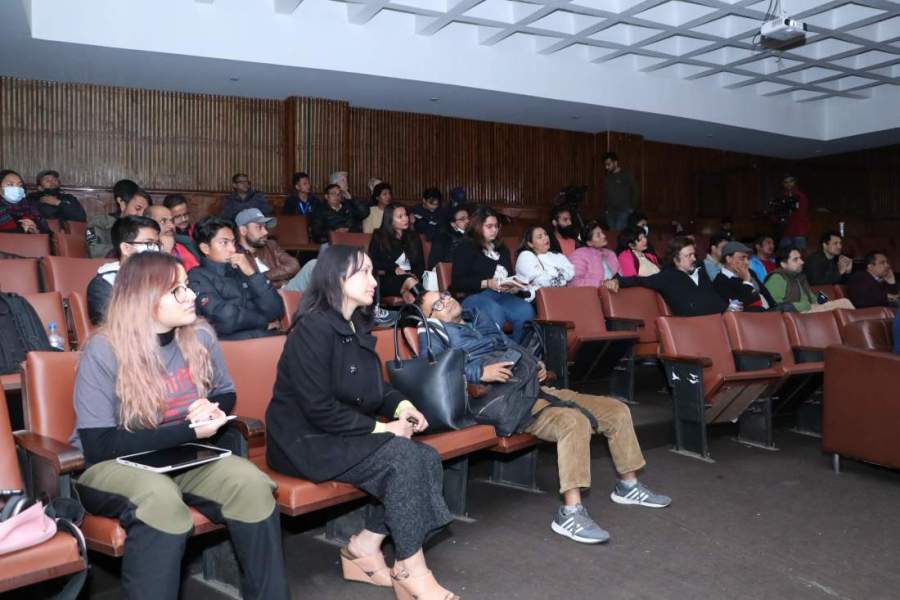 His passion for cinema is not limited to his writing; he has also been a fervent activist in the film society movement since 1976. His contributions to the film society movement have been globally recognized, as he served as the Asian Secretary of the International Federation of Film.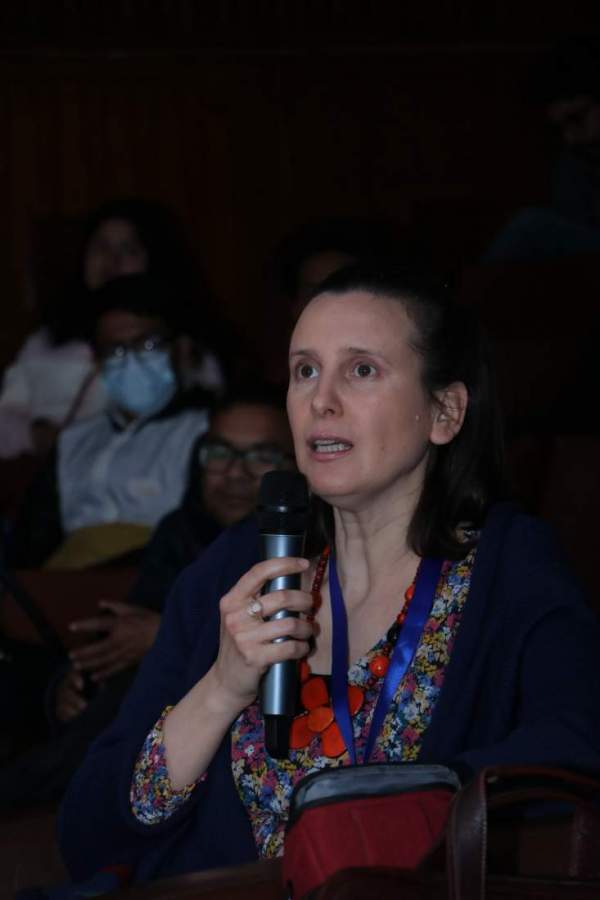 Societies from 2010 to 2012, Vice President of the Federation of Film Societies of India from
2010 to 2014, and General Secretary of the same federation from 2014 to 2016.
Mazumjder's influence in the film industry extends beyond India, as he is the President of the Film Critics Circle of India and the General Secretary of the Indian Film Critics Association. He has also been the Official Correspondent of India for the Cannes Critics Week since 2006, solidifying his presence in the international film community. He is a consultant for several International Film Festivals, providing invaluable insight into festivals at home and abroad.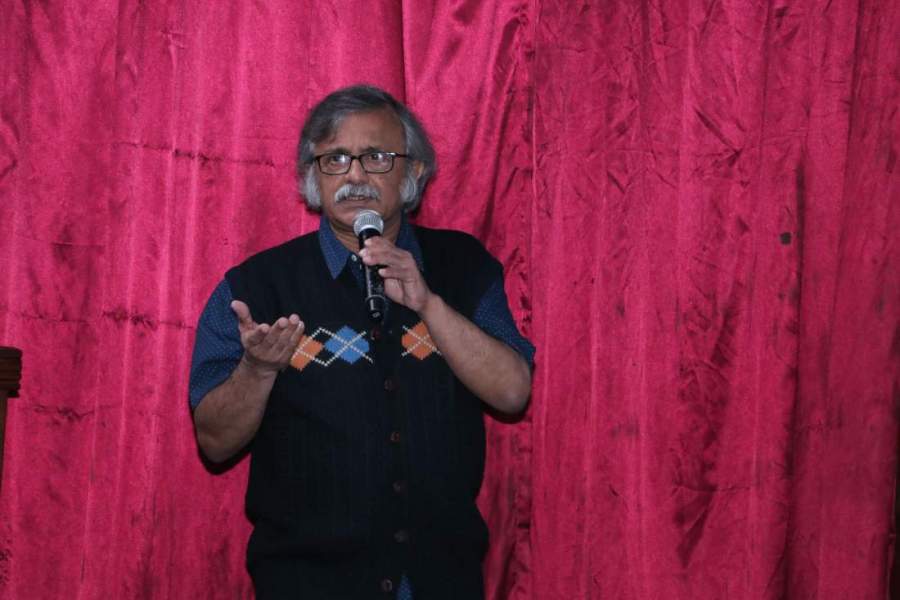 The masterclass explored the intricacies of the global film market.
"When we are taking cinema to a global arena, we are taking our roots, our land, and our culture globally," said Mazumjder. "Cinema, being an audio-visual medium, gives it an inherent quality that can take our local issues globally. It is the richest medium that can do this."
There were further discussions on unraveling the mysteries of identifying potential markets for your films, developing strategies for pitching and selling your projects, and building long-lasting relationships with international distributors and buyers.
The masterclass transitioned from the basics of filmmaking, like picking the correct genre and film type, to finding financial aid to make such films. He also informed the audience about the way to get into the film festivals, choosing film markets and sales agents.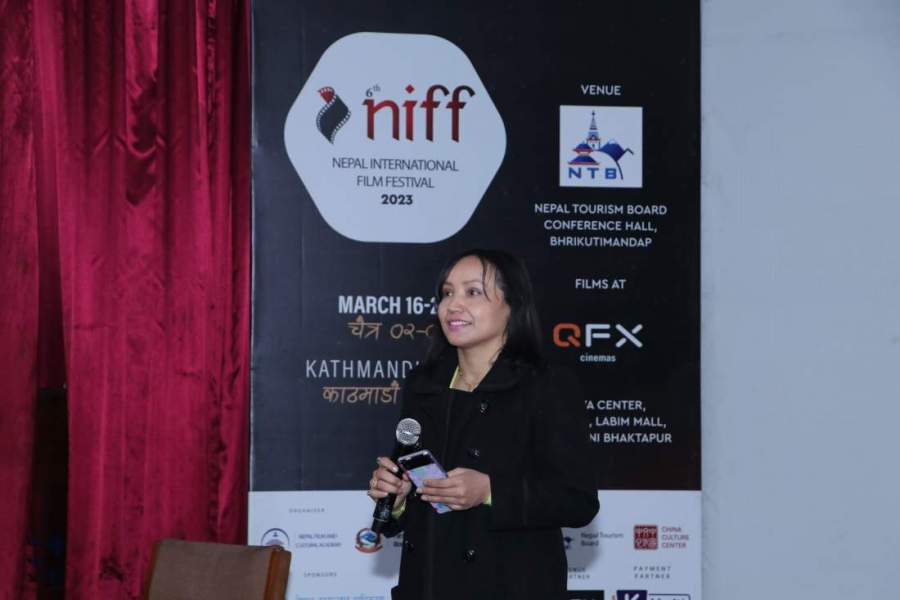 The masterclass ended with a Q&A session where Mazumjder was joined by one of the festival's juries, Golam Rabbany Biplob.
NIFF Forum 2023 will have two panel discussions, Policy in Cinema: Gap between Advocacy and Implementation and Film casting; importance and implementation, and a masterclass New Tendencies in Documentary Film by Prof. Etami Borjan. Further information can be found at:https://niff.org.np/