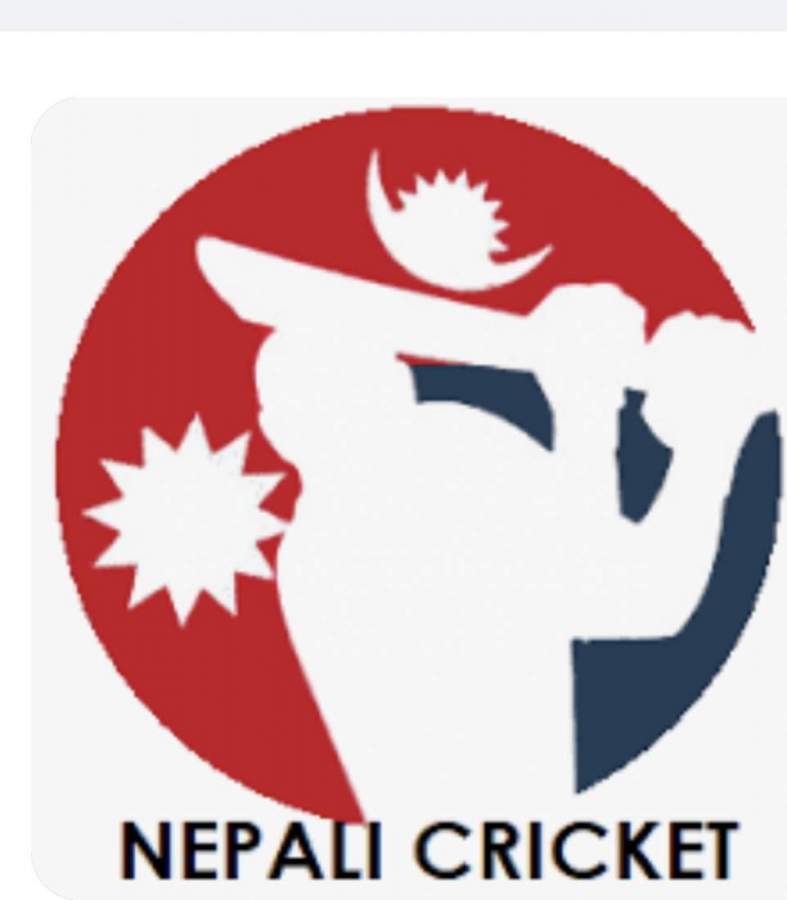 By Sushil Thapa, Fairfax,VA
In hindsight, taking into consideration the overall performance and results in international
competitions,2022 was a disappointing and average year for Nepal cricket.
It was a hectic and engaging twelve months schedule for the national teams.Cricketers were
kept on their toes throughout playing in domestic and international tournaments.
By far the year's biggest newsmaker was former skipper of the national team Sandeep
Lamichhane who was charged with rape.
The appointment and dismissal of former Indian international all-rounder Manoj Prabhakar as
head coach of the national cricket team made news.
Controversial and highly politicized Cricket Association of Nepal(CAN) spearheaded by Chatur
Bahadur Chand hogged headlines for various reasons, good and bad.
Lamichhane-A colossal loss to Nepal cricket
Highly talented international leg-spinner Sandeep Lamichhane's rapid fall from grace was the
biggest sporting headline of the year.
The youngster with a long flourishing career ahead of him orchestrated his own downfall in the
most disgusting manner.
He was charged in rape of a minor girl and remanded in custody.Later the court sent him to
judicial custody until final verdict on rape charge.
The spinner who had a meteoric rise to stardom nationally and internationally was the
heartbeat of the team.
At a young age he took over the captaincy of the national team and became the first ever Nepali
cricketer to play across the cricketing world for different teams with success.
The undoing of Lamichhane,is very unfortunate and a big loss to Nepal cricket. In his absence
the bowling department is not quite the same,lacking solidity, firepower and dimension.His
bowling is being missed like never before.
Head Coach Prabhakar resigns
Former Indian international all-rounder Manoj Prabhakar came in place of Sri Lankan Pubudu
Bathiya Dassanayake as head coach of the national team.
Only four months into his tenure,he was forced to step down,following complaints from players
and management about his unprofessional coaching method and rigid style.
They were critical about his unacceptable approach to team selection,coupled with volatile and
hostile behavior.Nepal played 7 ODI matches under him,winning just two.

Obviously, it was a case of incompetence and negligence on the part of CAN. It appears though
they hastily appointed him as the head coach.They should have thoroughly vetted him and
reviewed his credentials before offering him the job.
Head coach selection must be strictly done on merits and in the team's best interest.Frequent
change of guard does more harm than good to the team.
CAN vs EPL feud
In the early part of the year,CAN had to deal with a legal challenge, following a writ filed at the
Supreme court by the organizers of the Everest Premier League(EPL) along with six franchise
teams.
They demanded that CAN sanction the EPL,otherwise, they would boycott any competition
organized by them.
Since CAN decided to organize its own Nepal T20 league,its decision not to sanction an
established tournament of EPL stature with International Cricket Council recognition was
downright ridiculous and stupid.
When the need of the hour is to encourage and support private sector participation and
involvement in the development of the sport, as much as possible,CAN's decision defies logic
and is a barrier that discourages the private sector.
Let us not forget that the private sector is a key stakeholder in Nepali sports and its importance
cannot be overstated.
Nepal's poor run in ICC CWC League-2
There was no end to Nepal's poor run in ICC CWC League-2. Currently they are in sixth place
with 18 points from 23 matches. Technically their hopes of making it to the World Cup final are
over.
More concerning is that Nepal's ODI status is at stake.Shout they fail to make inroads in the
upcoming series,there is a possibility that the hard earned ODI status will be squandered,which
is unthinkable.
As part of the CWC League-2 fixtures,Nepal featured in 3 Tri-series in the United States,
Scotland and Namibia against Oman, United States, Namibia and Scotland without much
success.
The end result was a complete debacle for the team.Now they have a herculean task to defend
the ODI status.
Friendly internationals
If Nepal shows consistency, can put their act together and perform to their potential,they stand a
chance to taste success.
They proved themselves against Kenya by comprehensively winning the One Day and T20
series 3-0 and 3-2 respectively in Kenya.
A 2-1 ODI series win against the United Arab Emirates at home was another success story for Nepal.
The series featured hard hitting batter Rohit Paudel who donned the captaincy hat for the first
time and debutant duo Arjun Saud and Harishankar Sah, Nepal were victorious against the touring Zimbabwe 'A' in the unofficial ODI series 2-1 and drawing the T20 series 1-1 in Kathmandu.
Women cricketers in action
Nepali women cricketers were in action as well.They participated in the ACC Women T20
championship in Malaysia.
Despite beating Bhutan. Bahrain and Kuwait, their progress to the final was cut short by bad
weather in the semi-final against the United Arab Emirates(UAE).
They did well to restrict the opposition to 81 runs, however,their innings did not get a start
because of rain.
The tie was eventually abandoned and the UAE advanced to the final as they had topped the
group stage.
Highly talented medium pacer Ashmina Karmacharya with 8 wickets from 4 matches was the
tournament's highest wicket taker.Tribhuvan cricket ground was the venue for the 1st International Women's T20 series, the first of its kind between Nepal and Uganda.
The touring side won the five match series 3-2 much to the dismay of home fans.
Nonetheless,the home team rallied to win the last two matches after losing the first three matches.
Likewise,the women Under-19 competed in the ICC World Cup T20 Asian qualifiers in Malaysia.
They finished third in the group behind the UAE and Thailand.
They prevailed over
Malaysia,Bhutan and Qatar.The loss to Thailand ended Nepal's dreams of playing in the World
Cup in South Africa.
Also the tournament will be remembered for Nepal's disastrous batting performance against the
UAE.They were bowled out for just 8 runs in 8.1 overs,setting an unwanted record.
Women cricketers have demonstrated their potential and ability to achieve great results,over
and over. They just need the opportunities,right support and a conducive environment to make
a flourishing career.

As things stand, there is a lack of focus and support toward the development of women's
cricket in Nepal on all fronts.This has to change in order to take women cricket in the right
direction.
Busy domestic season
Like every other year,Nepal's domestic cricket season was busy.Departmental teams were
dominant winning a lion's share of tournaments.
Armed Police Force got the better of Tribhuvan Army Club to lift the 2022/23 prestigious Prime
Minister Cup one day national cricket tournament. While Nepal Police Club upset favorites
Tribhuvan Army Club to win the gold in the 9th National games T20 competition.
Likewise, in the women's T20 Nepal Police Club duplicated the men's success by defeating
Armed Police Force for the gold medal.
Sudurpaschim province got the better of Lumbini province to annex the Wai-wai Under-19
National Cricket 50 overs tournament.Seven provinces across the country featured in the
competition organized by CAN.
End of controlled funding
The lifting of the controlled funding imposed on Nepal by the International Cricket
Council(ICC) was a major breakthrough.
The end of controlled funding means the cricket body will receive full financial grants just like
any Associate Nations with ODI status.
It may be recalled that ICC had suspended CAN in 2016 for government interference and
credibility over the election.
Sompal and Rohit dominant
Fast medium pacer Sompal Kami has been a consistent performer and an important team
player.
He finished the year on a high finishing as the second highest wicket-taker in ODI cricket.He
scalped 35 wickets from 30 matches.In addition,he reached a milestone completing 50 wickets
in ODI.
On the batting front, the newly appointed skipper of the national team and tremendously gifted
Rohit Paudel was Nepal's highest run scorer.
The youngster known for his batting repertoire amassed 642 runs from 21 matches.
Homegrown talents abroad
It was heartening to see some of our upcoming young talents roped in by teams abroad .
All – rounder Kushal Malla,the world's youngest half centurion in ODI was picked by Gwadar
Sharks team for the Pakistan Junior League.
Interestingly, legendary West Indies cricketer Vivian Richards is the mentor of the team.
Similarly,former skipper of Nepal Under-19 Rit Gautam found a new team in New Zealand.
He signed a contract with Geyser city cricket club,New Zealand to play in domestic
competitions.
Another former national player Naresh Budhayer from Kanchanpur, now a Canadian citizen
was picked by President Eleven to play in the national high performance championship in
Canada.
Success of EPL
The start of EPL in 2016,the first and biggest tournament of its kind in Nepal was a game
changer,heralding a new dawn in Nepali cricket.
So far four editions of the tournament have been completed, putting Nepal back on the world
cricket map.
The competition has rapidly grown in stature internationally over the years. Dime-a-dozen
present and past international cricketers have been part of the tournament as players and
mentors.
CAN's nightmare and incompetence
CAN's dream project Nepal T20 franchise cricket league finally kicked off after much speculation and several postponements in Kathmandu.
The tournament featured six teams consisting of 67 home players and 32 foreign players(West
Indies,India, Zimbabwe,Sri Lanka,Afghanistan, England and Ireland).
Besides,two well known names in cricket ,former internationals Indian Sandeep Patil and
Australian Brett Lee were picked for the mentor role.

The competition was shrouded in controversy even before the first ball was bowled.
CAN's decision to join hands with the Indian event company Seven3Sports as commercial and
strategic partner for the tournament did not go down well with cricket aficionados.
The choice of the Indian company raised many eyes and drew sharp criticism and rebuke from
all quarters.

Obviously,CAN inked the deal with the Indian company in a haste without proper homework
,vetting and disregarding the laws of the land.
Furthermore, I would argue that CAN unnecessarily and foolishly caused fury and uproar by
stating that they would not sanction a similar franchise competition in the country and added
fuel to the fire.
CAN's bureaucratic incompetence , mismanagement,inefficiency ,ignorance,high-handedness
and pathetic leadership was on full display.
The latest saga surrounding the NepalT20 League proves that the cricket association
blundered on all fronts.
With news of spot-fixing surfacing, the organizer fleeing the country,unpaid players wages and
poor spectator turnout for matches,the tournament is turning out to be a nightmare for CAN .
In fact,CAN is trapped in a nightmare of its own making.They have no one to blame but
themselves.
As long as we have incompetent and unprofessional people in charge of CAN,I don't see how
Nepal cricket can progress.