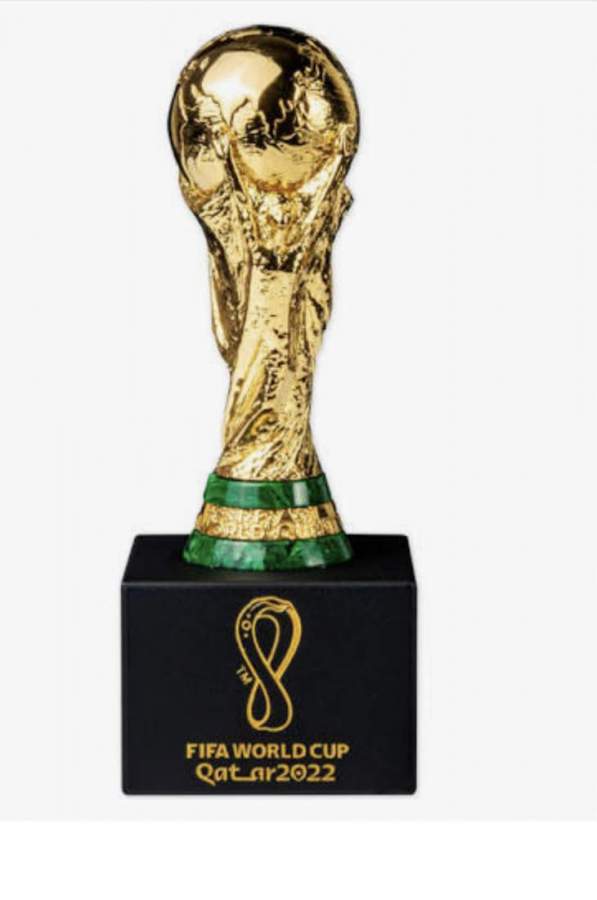 The planet's biggest and greatest sporting extravaganza, the World Cup Football tournament
kicks off for the first time in the middle east country of Qatar.
This is the second time the World Cup is being held in Asia.Prior to this, Japan and South
Korea had jointly hosted the mega event in 2002.
Since the World Cup started in 1930, it has been held every four years except in 1942 and
1946 because of the 2nd World War.
For the first time in the history of the world's numero uno sport,the 23rd edition will take place in
autumn rather than summer.
With the marquee tournament around the corner,football fever is fast catching on with fans
around the world as they wait for the kick off with bated breath.
Hosts Qatar takes on Ecuador in the inaugural match to get the World Cup officially rolling on
November 20th.
Format of the game
The tournament will be held in a league cum knock out format.The 32 teams in the fray are in 8
different groups .
Each group consists of 4 teams.The winners and runners up from each group advances to the
knockout phase.
For the first time from 23,teams will have 26 -man roster. Also five substitutions will be allowed
instead of the regular three.
A total of 64 games will be played in eight stadiums with the final scheduled at Lusail stadium
with a seating capacity of 80,000.
Five billion people expected to watch
As always,the most eagerly anticipated competition is expected to be watched and followed by
billions across the globe.
It is reported that a whopping 2.9 million tickets have been already sold for the competition in
Qatar.
FIFA President Gianni Infantino expects a record shattering 5 billion people to watch the
competition including home viewers.
FIFA has sold the rights to broadcast the World Cup to leading TV networks around the
world.They will telecast every match live all over the world.
Brazil has lifted World Cup five times
The world's best teams will compete for football's prestigious and most sought after FIFA World
Cup Trophy.
Brazil has won the trophy 5 times and is the only team to have played in every World Cup.
Germany and Italy have won 4 times each.
Defending champions France, Argentina and Uruguay are two time winners, while England and
Spain have won once.
Little bit of history
England has not won since 1966 and Canada qualified for the first time in 37 years.
The United States has played in the World Cup 11 times and a semifinal spot in 1930 has been
their best finish.
South Korea's first World Cup appearance was in 1954. Since then they have qualified every
time,the most by any Asian country.
It may be recalled that when the World Cup started in 1930 it was named Victory but later
renamed Jules Rimet Trophy ( in honor of former FIFA President),which was stolen in 1983
never to be found and used till 1970.
The FIFA World Cup Trophy replaced the Jules Rimet Trophy in 1974 and has been in use till
the present day.
World Cup is celebrated
Without a doubt, avid football enthusiasts wherever they are will be glued to their TV sets.
Every four years the World Cup brings a carnival-like atmosphere and evokes an unmatched
,unprecedented global frenzy. Football mania literally grips the world.
Frenzied fans will be seen wearing jerseys,carrying flags and murals of their favorite teams
and players .
It should come as no surprise to see streets and houses decked with eye popping World Cup
banners and huge cut outs. As a matter of fact,in every World Cup,it is the order of the day.
Expect fans to flood sports bars, restaurants and pubs to watch the high voltage action packed
games on giant TVs and vociferously root for their teams.
Social-media frenzy
Likewise,the competition is expected to trigger a social-media frenzy especially Twitter,
Facebook,Instagram and many more.
Same can be said about both print and electronic media,with the focus on the World Cup.
Oddsmakers favorite
Who will win the World Cup? That's the million dollar question. Although Brazil and Argentina
are oddsmakers' favorites, the other seeded teams in the likes of England,France, Spain and
Belgium cannot be written off.They do stand a chance of winning.
Also in the mix are championship-caliber teams like Portugal, Germany,Denmark, Holland,
Croatia and Uruguay. Should they shrug off underachievers tag,they can upset the applecart.

Teams and chances
The Asian continent will be represented by Qatar,Saudi Arabia,Iran,Japan and South
Korea.Australia which plays in the Asian zone World Cup qualifiers is in the fray as well.
They will have to be at the top of their game to make a genuine impact on the competition.
Similarly Africa's hopes of winning the trophy for the first time hinges on
Senegal,Morocco,Tunisia, Cameroon and Ghana.
The United States alongside Mexico,Canada and Costa Rica qualified from the Confederation of
North, Central America and Caribbean Association Football(Concacaf) , and they have to be at
their very best to stand any chance in the tournament.
Whether the World Cup stays in Europe or not,is yet to be seen. Going through the list of
qualifiers from Europe: England,France,Denmark, Croatia,Portugal,Spain,Holland,
Belgium,Poland,Wales,Serbia,Germany and Switzerland, there are quite a number of strong
contenders.
The last time a South American country won the World Cup was Brazil in 2002.Since then
European countries have dominated the event.
This time Brazil, Argentina,Uruguay and Ecuador are hoping to end Europe's long dominance .
Ronaldo and Messi's quest for elusive glory
Limelight will be on two legendary players Cristiano Ronaldo and Lionel Messi who are probably
playing in their last World Cup.
In their illustrious and glittering career, they have won virtually every major trophy except the
World Cup.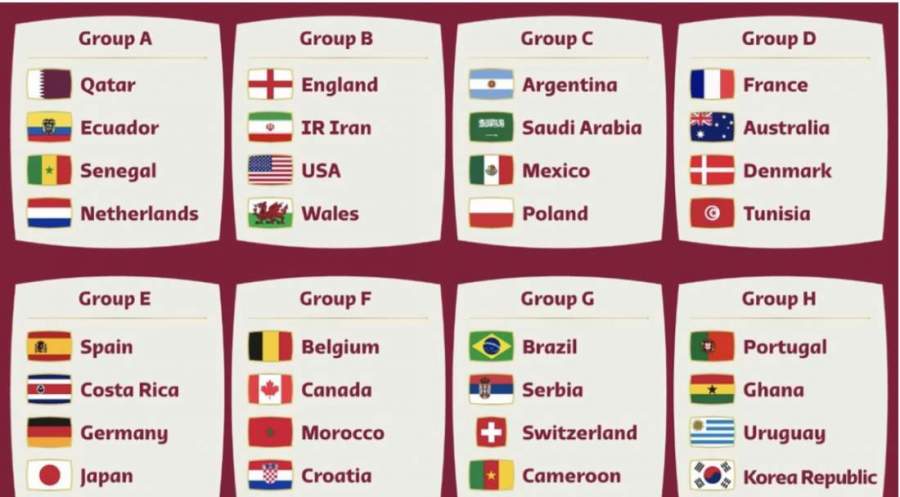 Understandably, they are desperate to win football's biggest prize and end their career on a high
note.
Both players are captains of their teams and playing in their 5th World Cup.Should Ronaldo
score in Qatar, he would become the first player to achieve the feat in 5 consecutive World
Cups.
In the Mid and late 30s players
Likewise,a whole host of players in their mid and late 30s like EdinsonCavani(Uruguay), Luis
Suarez(Uruguay),Dani Alves(Brazil) Thiago Silva (Brazil),Pepe(Portugal), Robert
Lewandowski,(Poland) Karim Benzema(France),Manuel Neuer(Germany), Gareth
Bale(Wales),Luka Modric (Croatia) and Guillermo Ochoa(Mexico) might be playing their last
World Cup.
Players of the future
A brigade of very talented and exciting young players who play for big clubs in Europe and
have already made a name for themselves in international football are ready to dance on the
biggest stage.
Jude Bellingham(England), AnduFati(Spain), Gavi(Spain), PhilFoden(England), Pedri(Spain),
Jamal Musiala(Germany) Vinicius Junior (Brazil),Alphonso Davies(Canada), Aurlien
Tchoumeni(France),Dusan Vlahovic(Serbia) and Rodrygo Goes (Brazil) are some of the players
to watch out in the competition .
We will have to wait and see whether or not they can anoint themselves as stars like Kylian
Mdappe, Mario Gotze and Michael Owen did with their superb performance in the past.
Playmakers to watch
Apart from Ronaldo and Messi, Neymar (Brazil) Kylian Mbappe (France),Sadio Mane
(Senegal),Kevin De Bruyne( Belgium ), Harry Kane ( England),Christian Eriksen( Denmark),
Christian Pulisic ( USA), Darwin Nunez ( Uruguay),Son Heungmin(South Korea) and many more
will be under the spotlight.We will have to wait and see who turns out to be the most impactful
player for his team.
Missing stars in Qatar
Since their countries failed to qualify for the World Cup,big names in the likes of Mohamed
Salah (Egypt),Riyad Mahrez (Algeria),Erling Haaland(Norway), Luiz Diaz (Colombia),Zlatan
Ibrahimovich (Sweden),Pierre Emerick Aubameyang
(Gabon),Martin Odegaard(Norway),Edin Dzeko(Bosnia-Herzegovina),Wilfried Zaha(Ivory
Coast),Miguel Almiron(Paraguay), Naby Keita(Guinea), David Alaba(Austria),Patrick Schick(
Czech Republic) and Marco Verratti( Italy) and a few more will miss action in Qatar.
Injury has forced out French duo Paul Pogpa and N'Golo Kante, Portuguese offensive strikers
Diogo Jota and Pedro Neto and England's Reece James and Ben Chilwell from the World Cup,
Notable absentees
Italy,Sweden,Colombia, Chile, Egypt, Austria,Czechoslovakia, Ivory Coast and Norway are
notable absentees from this year's World Cup.
Prizes at stake
Players will be vying for individual honors.At stake are the following:
Individual Awards
-Golden Ball winners-the best player.
-Golden Boot winners-the highest goal scorer.
-Golden Glove Award-the best goalkeeper.

Team Awards
-Fair Play Trophy-Awarded to the team with the record of fair play.
-Most Entertaining Team Award-Awarded to the team that entertained spectators the most.
Cash Prize in US Dollars
The winners of the World Cup will walk away with $42 million and runners-up$30 million.
Likewise, third and fourth placed teams get $27 million and $ 25 million respectively.
Teams eliminated in the round of 16 make $13 million each and $9 million each is given to
teams that failed to advance to the knockout stage.
Controversies surrounding Qatar
The controversies ranging from vote buying to migrant workers treatment surrounding the Qatar
World Cup cannot be overlooked.
After Qatar won the rights to host the 2022 World Cup at the cost of the US,eyebrows were
raised in all quarters.Critics were quick to accuse them of bribing FIFA and vote buying.
Both Swiss prosecutors and the US Department of Justice launched investigations.
FIFA was accused of rampant corruption after awarding Qatar the 2022 World Cup. FIFA
President Sepp Blatter,UEFA President Michel Platini and several football associations
Presidents were found guilty in a massive corruption probe.
As a result, some were banned for eight to ten years while others for life from all football related
activities by FIFA's ethics committee.
In a recent interview with a Swiss newspaper the disgraced former FIFA President Blatter said it
was a mistake to award Qatar the World Cup.
Plight and exploitation of migrant workers
Migrant workers from India,Nepal, Pakistan,Bangladesh Sri Lanka,Kenya and Philippines were
hired in millions for the construction of infrastructures and facilities for the event.They were
mistreated, exploited and abused like never seen before.
It is reported that more than 6000 migrant workers died between 2010 to 2020 but the Qatari
government denies it.
Human Rights Groups highlighted the plight and exploitation of workers time and time again but
to no avail.Interviews and video footage related to workers abuses were posted and made
public.
Unfortunately,FIFA turned a blind eye and did nothing to address blatant violation of human
rights despite concerns raised by Human Rights Groups.
Shame on you, FIFA and Qatar government for the utter and callous disregard for the value of
human life.
Sports enthusiasts excitement at all time high
Amidst all the controversies,the competition gets underway in less than a week and
Sports enthusiasts of all ages from all corners of the world are ready for the nerve tingling
spectacle.
The excitement approaching the event is unparalleled and unprecedented.May the best and
well deserved team kiss glory at the end of the day.
-By Sushil Thapa, Fairfax,VA