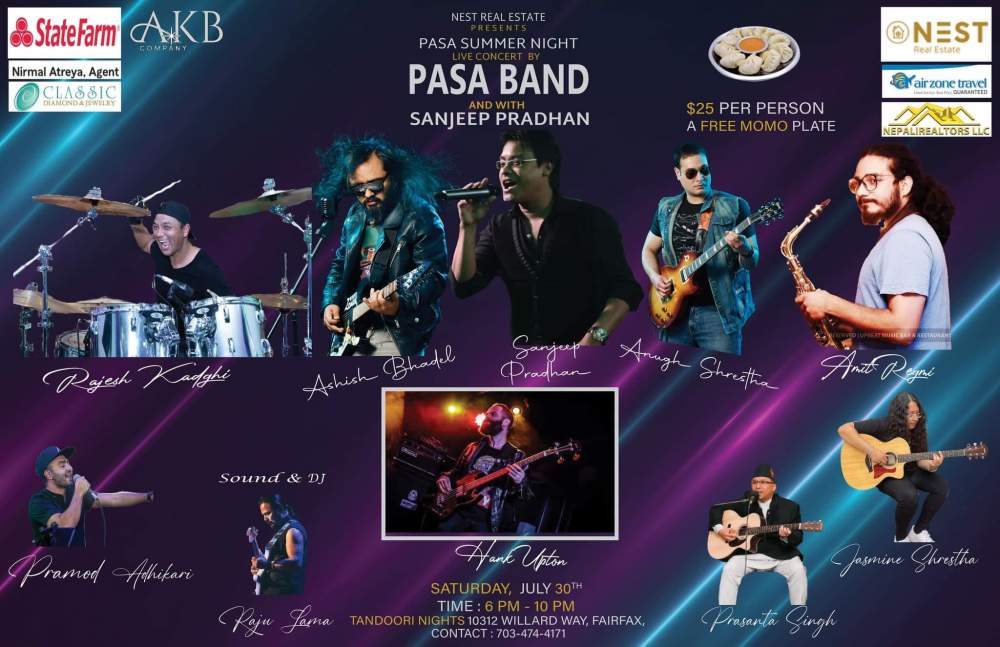 ONest presents July 30th live concert Pasa Night with Pasa Band
Ashish Bhadel
,
Anugh Ag Shrestha
and with our legendary singer
Sanjeep Pradhan
, legendary drummer
Rajesh Khadgi
talented musician as saxaphone/guitar
Amit Sharma Regmi
, and talented Hank Upton as our bassist. Also, Talented local artists as
Pramod Adhikari
,
Prashanta Bahadur Singh
, and Jasmin Shrestha. Dj and sound by RL studio
Raju Lama
.. Host for the night will be our talented didi
Babita Pradhan Shrestha
.. please all our beloved people, share and lets end this summer with grand concert in tandoori nights#
Shyam Lama
..