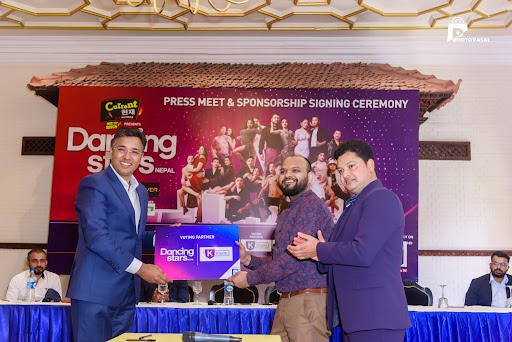 Khalti has partnered with "Dancing Stars Nepal" as an Exclusive Voting Partner. Dancing Stars Nepal will include 12 celebrity contestants from various fields, each paired with 12 experienced choreographers who will perform with the star.
The show has officially aired from 12th Chaitra on Himalaya TV HD, every Saturday from 8:00 PM. Popular celebrities of the Nepali film industry Dilip Raymajhi, Renisha Rai, and Gauri Malla are judges for the show. The voting lines will be starting from next Friday, 18th Chaitra.
About this partnership, Chief Executive Officer, Binay Khadka shared,
"We are excited to partner with such reality shows acting as a platform to showcase the hidden talents and core source of entertainment to millions of Nepalese, also we are delighted to provide voting service to our customers wherein Khalti users can now support their favorite contestant."
In addition to this exclusive feature, Khalti has been continuously coming up with various offers and campaigns such as Free Bank Transfer, Bank Link Campaign, Scan and Pay offers, etc.
Khalti has positioned itself as a young, trendy, and innovative brand in Nepal's fintech industry. Currently, it has 2.0 million+ users throughout the country alongside a 30K+ Agent network. From Khalti, users can Top-Up their phone, TV, pay their internet bills, insurance premiums, Government Revenues, Waste Management Bills, buy domestic flight tickets, and many more.
Khalti can be downloaded from www.khalti.com/app.
For further information, kindly email PR Coordinator – Aakriti Sharma at [email protected]