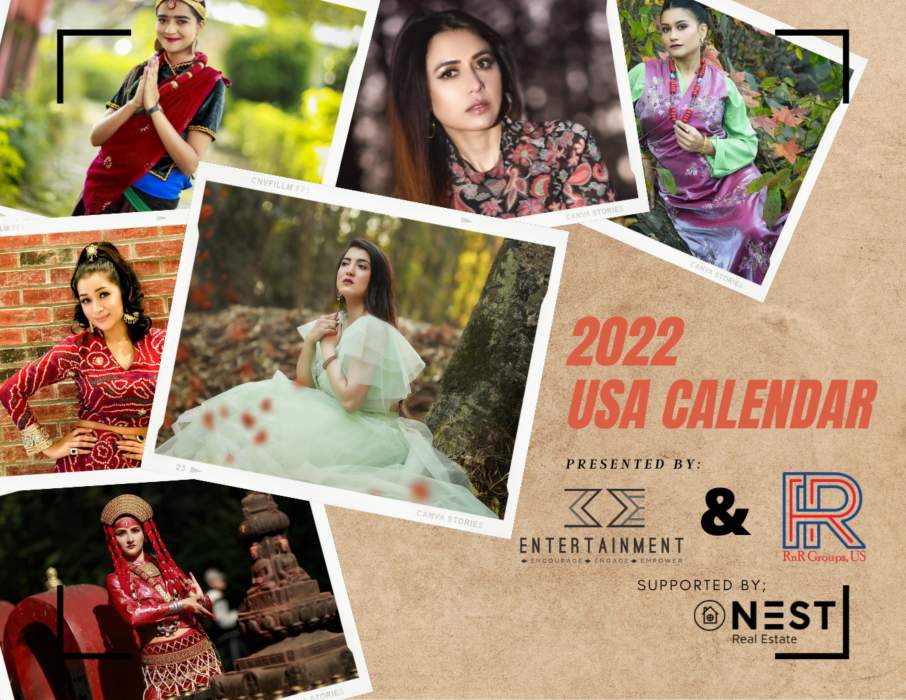 Nepalese people have spread throughout almost all the countries of the world. Time and time again, these Nepalese living in different countries across the world express their boundless love for Nepal in many different ways. 3E entertainment & RnR Groups US is an organization based in the United States of America, and run by Nepali people. Every year, this organization releases a Glamour Calendar on the occasion of the English New Year.
After the Grand successful event of Gala Dinner with  "Gazal Night" Fundraising Neeko Foundation which was presented by oNest Real Estate and Karki Consulting, and Event Managed by 3E Entertainment. This year's calendar features Nepal's various indigenous cultural identities, portrayed by 12 Nepali models. It is the duty of each individual to showcase traditional Nepali art and culture throughout the world. On behalf of 3E entertainment & RnR Groups US, brand ambassador, Alisha Adhikari, states that Nepal is rich in culture, language, and ethnicity. Each group has its own originality …….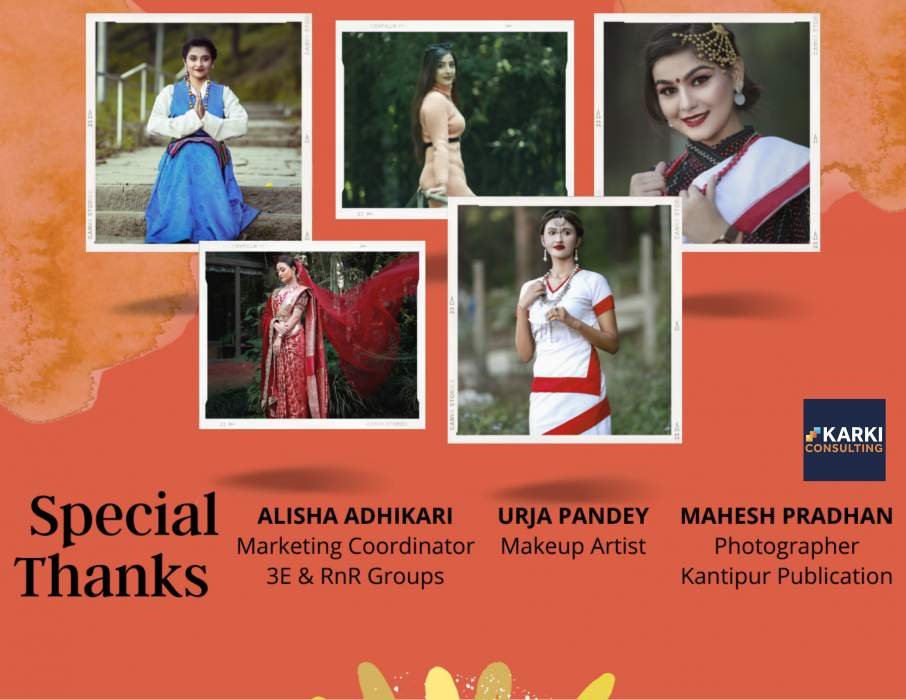 This calendar was made possible through the immense efforts of famous Nepali photographer, Mahesh Pradhan. He explains how the photographs display the ingenuity from both Nepal, and the US. Additionally, the success of this project was also made possible through the collaboration with, and help from various individuals, and organizations. Nutan Chettri, Project Coordinator at RNR Groups US LLS, provides heartfelt gratitude to Shiva Bishwakarma, Roji
Click  for 2022  USA calendar :https://www.flipsnack.com/7FDDDBEEFB5/usa-calendar-2022.html
Khurana, DMS, and Taximandu, and looks forward to potential future endeavors together. ….
RNR Groups' US coordinator, Alisha Adhikari, along with singer Anjali Regmi, are also featured in the calendar. Similarly, other models include Nutan Chettri, Neeta Thapaliya, Sneha Sangraula, Karuna Chettri, Sufyia Hayad Khan, Dikshya Khati, Dorina Oli, Roji Khurana, and Lahima Rajya Laxmi Rana. Of note, Urja Pandey, was a big part of the makeup crew.