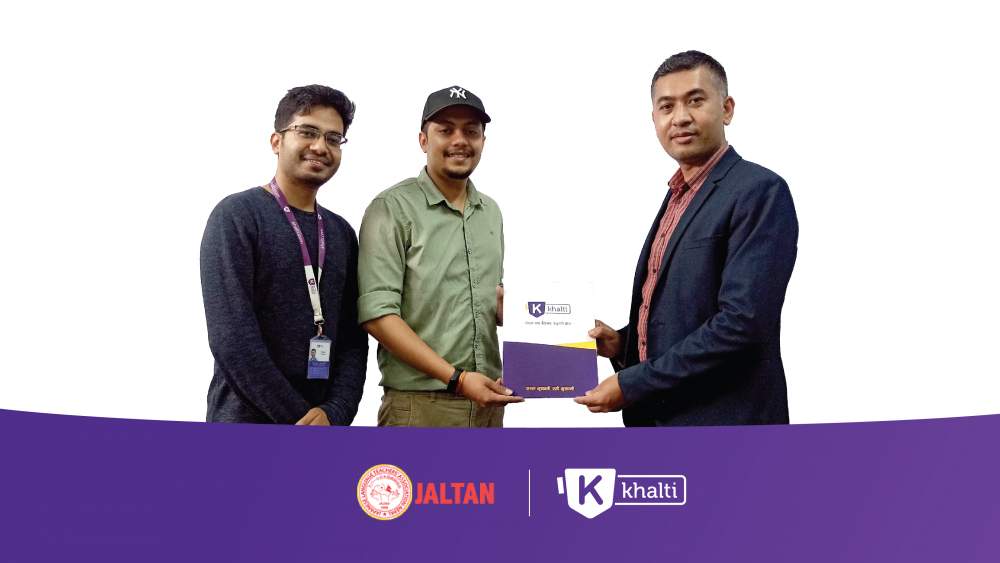 Online payment service provider company, Khalti Digital Wallet in partnership with JLPT has introduced an attractive service to make JLPT online application form fee payment easily exclusively from Khalti app.
This service was implemented after an agreement was signed between the President of JALTAN, Mr. Purna Kaji Prajapati and Khalti' Business Development Manager, Mr. Jonaam Bhurtel.
What is JLPT
JLPT stands for Japanese Language Proficiency Test that has 20 institutes, 20 institute members and 120 individual members. Out of 20 institute members, 19 are from Kathmandu and one is from outside the valley in Pokhara. It is a standardized criterion-referenced test that covers language knowledge, reading ability, and listening ability and evaluates and certifies non-native speakers' Japanese language competence.
The JLPT exam consists of five levels. They are; N1, N2, N3, N4, and N5. Applicants can choose the appropriate level among all levels. To pay its fee online with Khalti, one has to visit JLPT's official website and select Khalti as a payment option.
The application fee for the test has been fixed at Rs. 3000. JLPT application form is open from 22nd Bhadra to 2nd Ashwin 2021. Likewise, the exam has been scheduled for 5th December of 2021. Selected 1000 applicants will get a chance to leave for Japan for employment.
Regarding the service, Business Development Manager of Khalti, Mr. Jonaam Bhurtel shared,
"We are thrilled to work as an exclusive payment partner for JLPT exam. Now the candidates can easily pay the exam fee from their mobile making Khalti Account within a minute"
About Khalti 
Khalti Digital Wallet, established in 2017, is a popular Digital Wallet and Payment Gateway in Nepal. Currently, it has more than 2 million active users throughout the country. From Khalti, users can transfer money to 60+ banks, recharge their phone, TV, pay their internet bill, insurance premiums, Government Revenue, traffic fines, buy domestic flight tickets, and many more.
For further information, anyone call, Purna Kumar Rana, at +977-9801301161, or mail at [email protected]