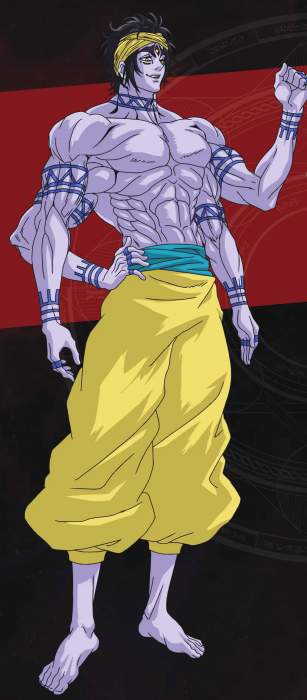 Netflix seems to be continuing with the upcoming hosting of anime series "Record of Ragnarok" (reportedly releasing globally on June 17),despite Hindu protest expressing it as "highly inappropriate" for trivializing immensely revered Hindu deity Lord Shiva.
In an email to distinguished Hindu statesman Rajan Zed, who spearheaded the protest,"Netflix Corporate Escalations" wrote: We at Netflix respect all religions,communities and their cultures and traditions.The stories that are on our service are not intended to be disrespectful or hurt the sentiments of any community or group.
Zed,who is President of Universal Society of Hinduism, thinks that Netflix should have shown more maturity and cared for and respected the concerns and sentiments of Hindu community before okaying the hosting of "Record of Ragnarok". He suggests that companies like Netflix should send their senior executives for training in religious and cultural sensitivity so that they have better understanding of the feelings of customers and communities.
Rajan Zed had said that Lord Shiva was meant to be worshipped in temples and home shrines and not to be thrown around loosely or dragged around unnecessarily in anime TV series for mercantile greed.
Zed had indicated that Hindu gods and goddesses were divine and entertainment companies were welcome to create projects about/around them showing their true depiction as mentioned in the Hindu scriptures. Inappropriately reimagining Hindu deities/concepts/scriptures/symbols/icons and redefining Hinduism for commercial or other agenda was not okay as it hurt the feelings of devotees.
Rajan Zed had stated that Hindus were for free artistic expression and speech as much as anybody else if not more. But faith was something sacred and attempts at trivializing it hurt the adherents.
Besides hurting the sentiments, any misrepresentation created confusion among non-Hindus about Hinduism. Insensitive handling of faith traditions sometimes resulted in pillaging serious spiritual doctrines and revered symbols; Zed had pointed out.
Rajan Zed had remarked that Hindus welcomed entertainment world to immerse in Hinduism but taking it seriously and respectfully and not for refashioning Hinduism concepts and symbols for personal agendas. Attempts at distorting of Hindu gods and goddesses would be slighting of ancient Hindu traditions. He or other Hindu scholars would gladly help if industry needed any assistance in exploring Hinduism, Zed added.
Hinduism was the oldest and third largest religion of the world with about 1.2 billion adherents and a rich philosophical thought and it should not be taken frivolously. No faith, larger or smaller, should be mishandled, Zed had noted.
According to reports, in this anime series directed by Masao Okubo; Lord Shiva (voiced by Tatsuhisa Suzuki) would be shown participating in a one-on-one fighting match with humans.
In Hinduism, Lord Shiva, along with Lord Brahma and Lord Vishnu, forms the great triad of Hindu deities.
Netflix,headquartered in Los Gatos (California) and whose idea was born in 1997,claims to be "the world's leading streaming entertainment service with 204 million paid memberships in over 190 countries".Reed Hastings and Ted Sarandos are co-CEOs.