The Power of Language
Knowledge of major languages for national security, diplomatic stability and international reliability is as important as bearing arms in war zones.
KRISHNA SHARMA
२०७६ चैत २० गते २२:५८ मा प्रकाशित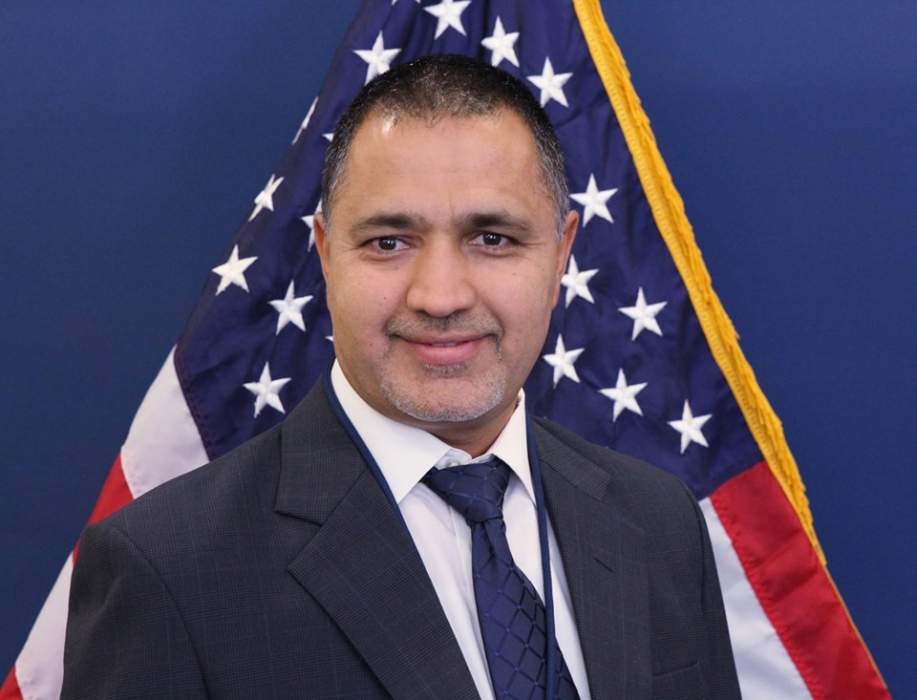 Publisher's Note:
Dear readers, 
With permission from author and The FSJ (the world's premier journal on international diplomacy published by the DOS, we are re-publishing this article of Mr. Krishna Sharma, Language Consultant on-call at the Executive Office of the President (EOP) and Vetting/Communications Specialist at the Department of State. Mr. Sharma's article published in the April edition chronicles his stint in Kabul with our own Gurkha Soldiers. We hope you enjoy his "Power of Language" while you are hunkered down at your respective homes due to this cowardly Corona Virus which would not come inside your homes unless you go out to invite him in.
https://www.afsa.org/power-language
THE FOREIGN SERVICE JOURNAL > APRIL 2020 > THE POWER OF LANGUAGE
BY KRISHNA SHARMA
Knowledge of major languages for national security, diplomatic stability and international reliability is as important as bearing arms in war zones. Apart from serving the purpose of communication, languages are also recognized as powerful security enablers in diplomatic settings.
Take Kabul, Afghanistan, for instance, where the challenge of protecting the most vulnerable places—like the U.S. embassy, where I am presently posted—is multifaceted and, as elsewhere, local employees are a vital part of the security team on the ground.
Here's how an "English for Work" program launched in 2018 made a difference for the Gurkha Guard Force, a unit of Nepali soldiers critical to Kabul embassy security. The improvement in their English-language fluency, in turn, raised the efficiency and effectiveness of the mission's security system overall.
Communications and Security
It is no secret that not being able to communicate effectively or misunderstanding crucial information can be detrimental in sensitive situations. The inability to communicate clearly and precisely can delay the execution of critical tasks and increase risk for diplomats and others working to bring peace to politically volatile places.
Besides making English proficiency one of the prerequisites for local nationals recruited as security guards, the Department of State has employed scores of Dari-, Pashto- and English-speaking interpreters to help establish and ensure better communication in Afghanistan. This is essential so that guards can effectively carry out the task of securing the International Green Zone from the Islamic State and the Taliban at a time when multiple complex attacks are occurring right at the border of the zone. The Taliban, IS, Daesh and the Haqqani network, among others, have never ceased concentrating their violent focus on the Afghan capital.
Third-country nationals (TCNs)—such as Gurkha Guard Force personnel—have to meet even harsher selection criteria for this critically important mission. A background investigation, security investigation and physical efficiency battery, or PEB; weapons qualifications and previous battlefield experience; and English-language proficiency all are a must for these TCNs.
In Kabul, the Gurkha Guard Force has been a critical part of the embassy security force for the past 14 years. The GGF has a storied history of bravery, honesty, diligence and distinction for a peaceful world order that stretches from World War I to today. Commonly known as "men of action rather than words," they display a legendary professionalism and dedication to duty. For this reason, they have been entrusted with vital security assignments that range from securing Buckingham Palace in England to safeguarding the 2018 North Korea–United States Summit in Singapore, to name but two examples.
From a security standpoint, the fact that the Gurkha soldiers communicate with each other in their native Nepali, a little-known language, is a plus: Their exchanges are not easily picked up by locals, and secrecy can be maintained. At the same time, because English is their second language, most of the Gurkha soldiers struggle when it comes to communicating professionally in English. The caution they take while exchanging information is proof of how careful they are while discharging their duties. They are very mindful of the consequences of miscommunication in as intensely perplexing a place as Kabul.
"English for Work"
Recognizing the significance of the challenges the Gurkhas face, Diplomatic Security's Regional Security Office in Kabul initiated an "English for Work" program for GGF personnel in June 2018. Since the program also entails techniques of deadly force use, it was designed exclusively for members of the GGF (local-hire Afghans do not handle weapons). Its aim is to ensure clear, detailed and unambiguous communication when it comes to strategizing ideas in the battlefield.
The English for Work program, which runs as a supplement to the mandatory dedicated training for at least three months annually, is intense; and GGF personnel are required to pass the final exam to continue with their employment. The training includes discussions, presentations, roleplay, workshops and frequent security drills. Approximately 500 GGF personnel have benefitted from the classes.
The program was designed for the specific purpose of arming GGF personnel with sufficient professional English fluency to be trained at a higher standard and to be able to immediately and effectively apply the lessons learned in the field—namely, to accurately and quickly report security incidents that they might potentially engage in, whether experienced directly or occurring around their work stations or watchtowers.
Those who attended the classes are now comfortable using English in the face of adversity and danger, and they are able to make tough decisions when required. They have mastered the ability to quickly and correctly react to commands or threat situations and then verbally report to the higher authority, or write the incident report in a detailed, accurate and timely manner.
"The classes not only helped me professionally during my security duty in the embassy, but also helped me gain confidence while speaking in other settings," says senior GGF member Nar Bahadur Thapa. "Additionally, I now know how to write incident reports in an accurate and timely manner, which is a crucial aspect of the job."
At his concluding ceremony, GGF member Bhim Bahadur Gurung said that the program had been "a double reward for me, since I was able to develop my English language skills while in the workplace."
A Critical Dimension
The GGF personnel are now able to carry out specific job duties seamlessly by communicating fluently with their chain of command, expatriates and locally employed guards during times of crisis at the command of the regional security officer. They now know how important it is to listen before accurately responding with the five W's and one H (Who, What, Where, When, Why and How). They are able to translate their understanding of English into the day-to-day spoken and written word, which has a direct impact on the overall security of the U.S. mission in Kabul.
Strengthening their English-language capabilities has added a critical dimension to GGF members' unique ability to communicate efficiently and secretly among themselves using Nepali, much as the Navajo "code-talkers" used their language as a means of secret communication during World War II.
As the case of the Gurkha Guard Force and the English for Work program in Afghanistan shows, it is worth keeping in mind German journalist and writer Kurt Tucholsky's saying: "Language is a weapon; keep it honed."
Krishna Sharma is a vetting specialist and linguist who has served at U.S. Embassy Kabul's Regional Security Office since February 2018.