A Milestone in Nepal – China Relationship : Prof. Dr. Gopi Upreti
इनेप्लिज
२०७६ असोज २६ गते २२:२५ मा प्रकाशित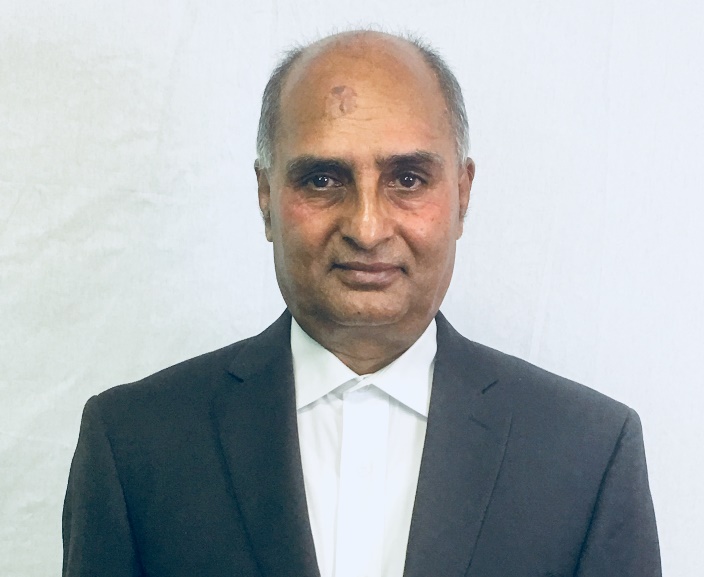 Following the invitation of President Bidya Devi Bhandari, Chinese President Xi Jinping arrived in Kathmandu and concluded a two-day state visit. This is the second state visit by the head of the state of China in 23 years after the visit by the past Chinese President Jiang Zemin in 1996. President Xi is considered the most powerful Chinese leader since Mao Zedong and Deng Xiaoping. His visit to Nepal was watched with great curiosity by countries in South Asia particularly India and even by the United States as Nepal has signed into President Xi's flagship Belt and Road Initiative (BRI) in May 2017 and naturally Prime Minister  KP Sharma Oli's government expected a massive support for various development projects under BRI. The Belt and Road Initiative is President Xi's ambitious flagship project that seeks to connect the region through massive investments in road and connectivity infrastructure projects. Nepal certainly can become the conduit of connectivity to the South Asia by physically connecting two Asian giant emerging economies of the world.  
President Xi's underlying message
During his two days state visit, President Xi announced that China would provide Rs 56 billion in aid for Nepal over the next two years. This Chinese aid will be provided for 2020-22 as economic assistance to Nepal. On Saturday evening, at a banquet hosted by Nepal's president Mrs. Bidhya Bhandari, president Xi announced that China would conduct the detailed project report for the trans-Himalayan railway that will connect Kathmandu with China. The preparation of DPR was for the 72 kilometer-long railway line between Kerung and Kathmandu which was high on the agenda of KP Oli government.  While referring to the announcement of conducting the DPR of the railway project, President Xi said that Nepal will remain no longer landlocked and will be a land-linked country indicating China's commitment to truly help Nepal overcome the physical impediments imposed by geography. This is certainly a great leap forward for Nepal quite unimaginable about 5 years ago. If trans-Himalayan railway connectivity becomes a reality, Nepal would, indeed, enter into a new era of its metamorphosis. Addressing the banquet at the Soaltee Crowne Plaza, Xi also said that China would extend all possible cooperation to make Visit Nepal 2020 a success alluding that China would encourage its citizens to make Nepal their tourist destination. Nearly 400 million Chinese population are Buddhists. Even if .25 % (1 million) of this population makes Nepal its tourist destination in the years to come, Nepal's tourism industry would achieve a new milestone and its cascading effects on country's development would be substantial.  
Agreements and memorandum of understanding 
On Sunday, President Xi held delegation-level talks with Prime Minister KP Sharma Oli and the two countries signed 18 agreements and memoranda of understanding on various areas, ranging from infrastructure, connectivity, education, people-to-people relations, trade, commerce, energy, and cross-border transmission lines. These agreements and memoranda of understanding are expected to be worth between $8 and $10 billion in projects identified under the Belt and Road Initiative (BRI) which is indeed historically unprecedented. In addition to that China would offer grants as well as soft loans for various projects under the BRI and other non-BRI projects including upgrading the Kodari Highway, the only highway that links China with Nepal. Another noteworthy development is 762MW Tamor hydro-project to be built with Chinese investment by Power Construction of China Limited which would need an investment of $1.3 billion.  Agreements for the establishment of the Madan Bhandari Science and Technology University in Chitlang; construction of at least three north-south corridors—Koshi, Karnali and Gandaki—that will link the Indian and Chinese borders; construction of the six-kilometre Tokha-Chahare tunnel; a road up to Rasuwagadhi via Betrawati in Nuwakot; upgrading the Kimathanka and Korala border points, setting up an Ayurvedic medicine plant in Nepal, and cooperating in the energy sector with the construction of a 400kV transmission line would greatly help Nepal to leap forward in its development efforts. 
Nepal has always stood by the One-China Policy and ever since the 2015 Indian blockade, Nepal has sought to cultivate better relations with China. Prime Minister KP Sharma Oli during his state visit to China negotiated a trade and transit agreement with China in 2016 and Pushpa Kamal Dahal formally signed up for the Belt and Road Initiative in early 2017 which was earlier agreed by the government of Sher Bahadur Deuba. Nepal's entry into BRI is the outcome of the efforts of all the previous governments of major political parties which signifies a national a consensus on the national interest of Nepal. Sometimes blessing comes under the disguise of sorrow. Had it not been the Indian blockade four years ago, Nepal would not be witnessing this development today. Prime Minister KP Oli will go down in the history as the architect of this milestone achievement for Nepal.   
Nepal government's challenges
Development critiques and analysts point out that Nepal's political and bureaucratic machinery is not well equipped to carry out the implementation of the bilateral projects. Serious questions have been raised over government's capability to effectively and efficiently implement development projects. It has been pointed out that none of the nine projects identified under the Belt and Road Initiative has moved forward due to singularly Nepal's fault. Prime Minister KP Oli needs to pay a serious attention to the implementation of the agreements and memorandum of understanding his government has signed with Chinese government during president Xi's state-visit. The measure of the success and failure of PM Oli's government depends on how effectively and efficiently his government can implement these projects and agreements. President Xi also hinted in his deliberation that his government is committed to implement these projects in time and perhaps, it was a reminder that Nepal should also seriously consider doing the same.  
Nepal should be able to capitalize on the development opportunities made available by these giant economies while maintaining pragmatic balanced non-aligned diplomacy on the principles of 'Panchhaseel' which has seemingly been the trademark of Nepal's foreign policy even though traditionally and historically Nepal's political operatives have acted under India's heavy influence. It is also generally perceived that Indo Pacific Strategy, an American initiative was launched with the objective to counter and possibly block China's Belt and Road Initiative in the region. This is important from American perspective to minimize and circumscribe China's growing economic influence in the world. Considering Nepal's strategic geo-political location, it is also understandable America's wanting Nepal to join the Indo Pacific Strategy even though American and Nepal government have denied such possibility. Only the future events will unfold what is, in fact, cooking in the intricate diplomatic cocoon of powerful countries. 
Nepal must focus its diplomatic relations and foreign policy exclusively based on its national interest without annoying any other country in general and paying special attention to our giant neighbors in particular. Both China and India are the most powerful and emerging economies in Asia and compete for greater influence in Asia and South Asia. Nepal must find its way to benefit from the spillover effects of the development of these two giant neighbors without putting itself in difficult geopolitical crosshairs. In today's world, it is the power of trade and economic relationships that define a country's national interest and foreign policy rather than political and ideological proximity. That is true for China, India and any other country in the world. Nepal must not forget the basic assumption that every great powerful country pursues its foreign policy and diplomatic relation with their own interest. The most prudent and pragmatic approach would be to position Nepal in such a way that can harvest benefits from all without falling in the trap of becoming any one's instrument.  
(Gopi Upreti is retired professor of Tribhuvan University. Currently he lives in Virginia, USA. He can be contacted at: [email protected])