Harsh Cricketing
Aayush Karki
२०७६ असोज १० गते २१:२८ मा प्रकाशित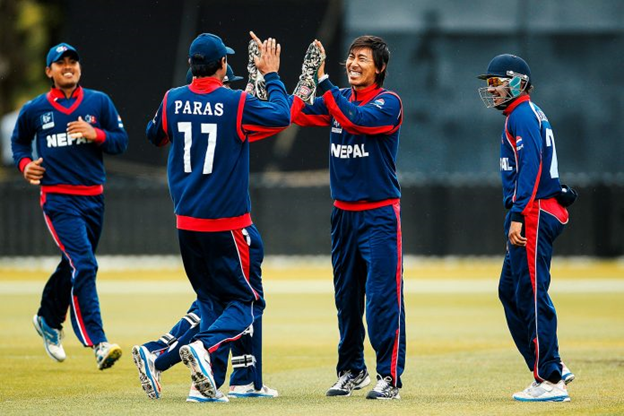 Photo – ESPN cricinfo
Amid the day by day portion of unrest streets, inflation, violence and disappointing updates on Nepal's political and financial troubles, now and then Nepalese Cricket bring positive news and demonstrate that all isn't lost. Nepal is a small country with a short but rich history in the cricketing world. Massive success in 2006 ICC under- 19 world cup, where the Darkhorse Newzeland squad suffered a massive deficit in the final. This started the "Monday Morning Quarterback" meeting all over the world. Likewise, sensational bounce-back as an underdog in the 2014 T-20 world cup in Bangladesh reveals the zeal and hunger of the Nepalese squad to win games. Formidable contribution of former Sri-Lankan coaches Roy Dias, Pubudu Dassanayake and captain Paras Khadka shaping our entire team into professionals of high quality leading a handy achievement of ODI status in March 2018. Years of toil, oblations, diligence, and hard-work, outclassed the more resourceful opponents. In spite of the extremely poor framework and a for the most part uninterested organization, the players have without any help led and pulled off big accomplishments. This, a couple of years prior, appeared to be incomprehensible. I reminisce that bombarded energy with the massive chants of "NEPAL, NEPAL …." during a match played between Nepal and Afghanistan in 2014. Notwithstanding the way that Volleyball is our National game, it is cricket that appreciates matchless quality as far as fan following. Irrespective of our social standings, upbringing, religion, and other defining factors, cricket unites our massive diversities.
Our shelter is dark and musty. Despite some good plans and strategies on the paper, the challenges for youth remains the same. Experts appeal that there is a shortage of institutional platforms and opportunities for harnessing the myriad of youth-based resources and translating them into refined materials for cricket development.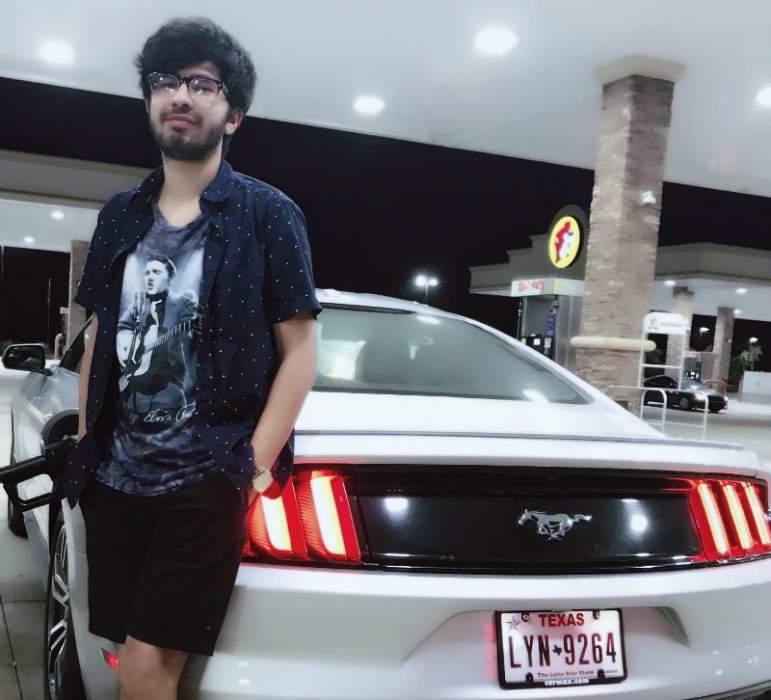 Hundreds of thousands of Paras and Sandeep flew overseas, hoping to escape poverty, engaged in a blue-collar job in severe heat and pain. Warriors returns underneath the wooden lid of one have written with a black marker: "Human Remains". Those wearing replica shirts of the national cricket team, and Dhaka topi hats are the ones who are in the queue for filling the forms of DV lottery or EPS exam for Korea. Opportunities are limited. Youths are languishing in a job that's paid off nothing. Our probable skilled batsman with controlled "Sweep Shot" and "Cover Shot" are most likely to be seen plowing paddy fields or playing carrom board in every other "Chowk". Youth having articulated bowling skills stays busy in breaking glasses and infrastructure to enforce "Banda", "Har-tal" and "Chakajam". How long we'll last in the cricketing horizon, with such massive exports of potential talents and inadequate opportunities for cricketer??
Undoubtedly, Nepalese cricket may end up behind the eight balls.
The Internal questions that have surfaced in CAN (Cricket Association of Nepal) as long-standing force battles, affirmed debasement and resulting government obstructions have by and large assumed a job to dissolve the institutional limit of the affiliation, in this manner decreasing the possibilities of Nepali Cricket. Budgets shortage, high cost of elite equipment are leaving behind Youngsters with ability but no rewards. Inadequate infrastructure is one of the major impediments in the process of transformation of cricket in rural areas. Imagine "Real Madrid" without Santiago Bernabeu. This sounds absurd. Thus, to have a Nepali soul in-game, an arena and framework the group can call its own are exceptionally basic. Regrettably, we don't have one. The government is propped up by corrupt and bootleggers. Allocated budget is significantly inadequate for basic infrastructure.
In a TV interview with Dil Bhusan Pathak, Captain Paras Khadka said that Nepalese cricket players were playing cricket with no insurance and basic salary for years. Bleak' potential danger for our batsman of being hit by a sharp bouncer could end up their career in demolishing manner. Despite being unpaid with basic salary for over two years, Nepalese cricketer keeps conquering conditions and opponents in every major tournament. Dhurmus-Suntali internalized all the pain that was around us and morphed it into something constructive and productive for possible enhancement in Nepalese cricket. Gautam Buddha International Stadium has ignited hopes in the heart of Nepalese people. Effective backing up policy, funding, and security should be ensured by the Government for the smooth functioning of such a progressive project.
Sandeep Lamichhane, one of the promising talent in the world stage, has grasped our entire nation in the Cricketing world. Sompal and Abinash Karn's fast and flamboyant ball are competent enough to glue the audience to the action, ball after ball, session after session. Undeniably, our entire team is competent in making cricket sexy. ODI status is just the begging of our cricketing history in a longer format. What matters most is not playing ODI, but how we play a quality cricket with better composition in all three disciplines. We currently need a greater amount of everything on the off chance that we are to see that our cricket group will receive the most reward at the universal field. We need no more lip service no more. Administrators need to give cricket a more professional outlook by guaranteeing better pay and better infrastructures for the players. Blue truck ( Loader truck) felicitation for our warrior is a shame. Cricketers demand a much larger affirmation. Youngster access should not depend on where they live and what belonging. An open standardized platform at the domestic level is the only way to manage our bench strength help Nepal in springing- up as the finest cricketing nation. There are exciting times ahead.
Aayush Karki
Undergraduate student (Mechanical Engineering) & (Computer Science)
Hosuton, USA