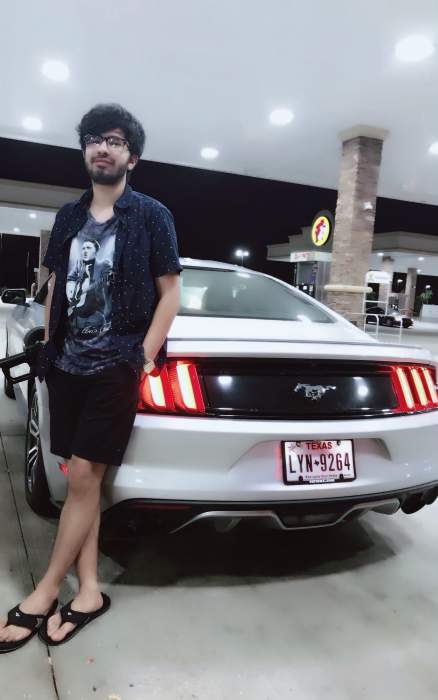 Shangri-La, the Kingdom of the Himalayas, Gateway to Everest. Nepal is very likely to take your breath away. Natural beauty gives a perfect outfit to our nation, however, day by day portion of unrest streets, inflation, violence and disappointing updates on Nepal's political and financial troubles has invaded disaster capitalism.
It's been more than a couple of decades; Nepalese people are hoping for something new and significant change to take over in the country. Youths are isolated and without anyone to participate in. Youth is an experience that may shape an individual's level of dependency, which can be marked in various ways according to different cultural perspectives. However, the dependency of Nepalese appeared to be brutally suppressed in every sector, counter foiling them to be fickle, inexperienced and tenaciously unwilling to yield. Hundreds of thousands of Paras and Sandeep flew overseas, hoping to escape poverty, engaged in a blue-collar job in severe heat and pain. Warriors returns underneath the wooden lid of one have written with a black marker: "Human Remains".
Those wearing replica shirts of the national cricket team, and Dhaka topi hats are the ones who are in the queue for filling the forms of DV lottery or EPS exam for Korea. Opportunities are limited. Youths are languishing in a job that's paid off nothing." Nepal exports of men's labor out-lash anything. Our shelter is dark and musty. Hundreds of Nepali youths excitedly wave the final goodbyes to friends and family. Nevertheless, the earning made through the blue-collar job are sent back to the families. A large flat-screen TV hanging on our walls, thousands of powerfully structured motor-bikes and sanity clothing spread-out in families, as all brought back or sent as a gift from far-away Qatar and Dubai. I am scared. There's a non-existent peace in the uncertain quietness. The uphill battle never ends.
"What else can we do? "If we could find work here, we would stay for sure." These ignoble talks trip lightly of the tongue of every random youth in the street. I strongly admit there is nothing wrong to get fascinated with the better opportunities This is human nature.
In 2015, the Nepal Government came up with revised youth policy. Nepal parliament passed the bill to establish a national youth council and a new youth vision 2025 for youth development was launched. Despite some good plans and strategies on the paper, the challenges for youth remains the same. We appeal that there is a shortage of institutional platforms for harnessing the myriad of youth-based resources and translating them into refined materials for the nation's development.
Wait, Wait does that meant to say, "We are giving up this early"?? You're the coward, a loser.
You should stand up like stirring ash of sleeping fire. The bigger the goal, the higher the price' that is the unspoken rule that has been floating around for thousands of years.
"I don't believe in charity. I believe in solidarity. Charity is so vertical. It goes from the top to the bottom. Solidarity is horizontal It respects the other person. I have a lot to learn from other people"- Eduardo. We need to learn, don't we??
Rabi Lamichhane soared up with that strong voice, Sandeep grasps our entire nation in the cricketing world, Dhurmus-Suntali internalized all the pain that was around us and morphed it into something constructive and productive. What else??
What else, you expect to happen for you to be inspired??
Our country needs an urgent implementing of strong policies to lure investment in agriculture, industries, and other economic programmers. Taking stock of these potential challenges and opportunities may be the first step in the long march towards building an equitable, ecological, and egalitarian Nepal.
Young people are in the fields of advocacy, activism, journalism, entrepreneurship, and scholarship into formal, institutional platforms, like Youth Councils, youth resources centers and policy-making bodies from national to the grassroots levels. We currently need a greater amount of everything on the off chance that we are to see that our cricket group will receive the most reward at the universal field. We need no more lip service no more. Administrators need to give youngsters a more professional outlook by guaranteeing better pay and better infrastructures for better opportunities.
Real dreams take work, they take patience, and sometimes they require you to dig down very deep. There is nothing wrong to dive deep inside for good reason. Every single individual should act to explore, learn, appreciate, respect, give back, share, and mentor.
We do have that valor to think in an unexpected way, fearlessness to develop, to venture to every part of the unexplored way, to conquer the issue and succeed. With all these uncertain thoughts, author focus without any distraction on this cognitively demanding plan.
(Aayush Karki  Undergraduate student (Mechanical Engineering) & (Computer Science) at San Jacinto College Houston, Texas, USA)