How India's Article 370 has remade regional politics ;Binoj Basnyat
इनेप्लिज
२०७६ साउन २६ गते १६:०९ मा प्रकाशित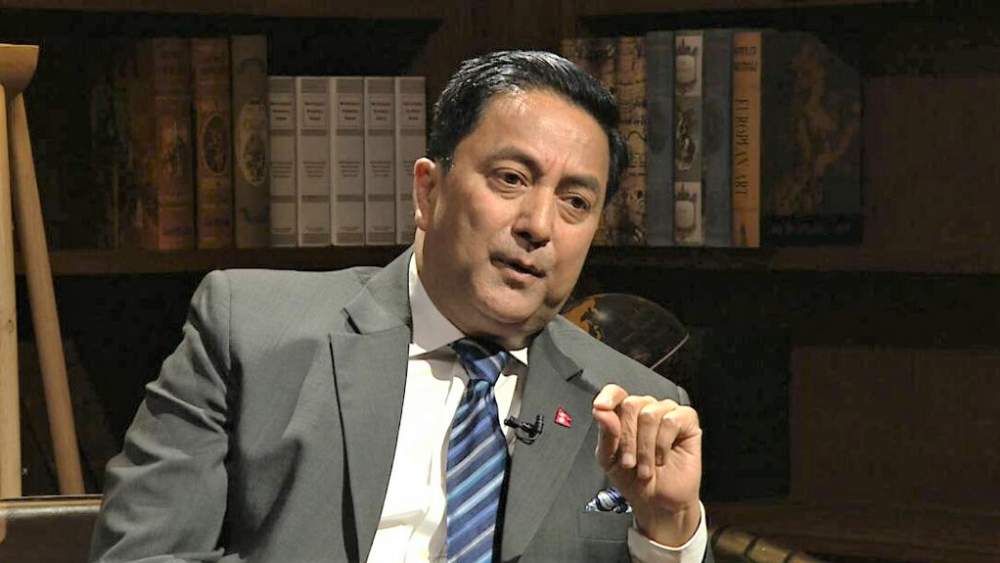 Binoj Basnyat, On 5th August, a historic day for the Government of India made Article 370 redundant, scraped Article 35A and bifurcate the preceding state of Jammu and Kashmir (J&K) into two Union Territories (UT). The endorsement by President Ram Nath Kovind on the bold decision by PM Modi is fundamental for the commencement for peace and prosperity or provokes conflict in diverse forms that will invite major powers involvement.
The major two powers China and India and three nuclear states China, India, and Pakistan once again have appeared illustrious with China's further enthusiastic involvement in the South Asian region.
Kashmir was created by the British after the first defeat of the Sikhs in 1846. J&K had a special and autonomous status for governance and was part of the Indian occupied Kashmir. Kashmir compromise of Jammu, Kashmir valley, and Ladhak administered by India and Pakistan is administering Azad Kashmir and Gilgit-Baltistan while China administers territories of Aksai Chin and the Trans-Karokoram Tract.
Kashmir, a disputed region and a province of strategic importance, has had three war with Pakistan 1947, 1965 besides border skirmishes and standoffs and 1999 (Kargil War) exceptions with the Indo-Pak war of 1971 Bangladesh liberation war. 1962 Indo-China war is also linked with the region.
A region that retains 77% Muslims and shares border with Pakistan. Pakistan initiated a guerrilla offensive to capture the region to integrate it to Pakistan. The Maharaja Hari Singh pleaded to Mountbatten for support and the Governor-General approved on the condition that the ruler accedes to India, which led to the entering of the Indian military.
The accession with India was signed on 26 October 1947 and became effective from the next day on 27th October. A cease-fire was agreed in 1948 under the auspices of United Nations (UN) with three possible alternatives for stakeholders: a referendum to be held for the Kashmiris to decide with an extensive peaceful environment to either remain independent, two, be part of India and the third one to go to Pakistan.
Ladakh a new UT occupies 58.33 % area and 2.2% population had been advocating for the status for the last 72 years as mentioned by MP Jamyang Tsering Namgyal. Jammu holds 25.9% area with 42.9% population that holds 62.6 Hindus and 33.5% Muslims with 3.9% others. Kashmir occupies 15.7% area with 54.9% population with 2.5% Hindus and 96.4% Muslims and 1.1% others.
Though PM Modi says that "nullifying of Article 370 in J&K will usher in a new era in the state a dream of Sardar Vallabbhai and B R Ambedkar and the provision has not given anything except separatism, corruption and family rule to the state", the decision has not received global support yet.
The decision was received in Pakistan with outrage, shock, and unease and now is considering its alternative, which is fairly limited and may even draw an unanticipated revelation to recover some lost land. Pakistan's National Security Committee decided to sever diplomatic ties and suspend bilateral trade with India bringing the relationship back to square one. Pakistan also decided to observe August 15th a black day.
The US has said that "there is no change in the policy on the pace and scope of dealing bilaterally, maintain calm and restraint and support direct dialogue between India and Pakistan on Kashmir and other issues of concern".
India has been advocating that this is an "internal matter and India does not comment on the internal affairs of other countries and similarly expects other countries to do likewise" hinting on China's criticism on altering the position of J&K and bifurcating it and has also accused New Delhi of undermining its territorial sovereignty, particularly with reference to Ladakh.
The Chinese reaction has been deviant and essentially in the context of its boundary concern that Beijing may want to escalate. Russia has backed India's move, saying that the change is the status is within the framework of the constitution and hoped that the differences are resolved bilaterally on the basis of Shimla Agreement and the Lahore Declaration.
The recent visit by Foreign Minister of Pakistan to China and the Foreign Minister of India who is planning for Monday to China put across that there is bigger strategic affair all along its frontiers similar to India's reluctance in supporting the Belt and Road Initiative as well as China's increased responsibility in global dealings.
The bifurcation of the state also presents an opportunity as Kashmir is about territory and identity, in particular, Ladakh's shift as a UT but at the same time protest were seen in the afternoon prayers on the first Friday post-decision, with thousands of people marching towards the center of Srinagar paying no attention to the curfew imposed as part of the unprecedented security lockdown.
The Modi Governments decision reveled as a surprise but the act is part of the election manifesto. Pakistan, which has been impacted the most has three option one, is the increase in cross border skirmishes and attacks, two, embark on diplomatic offensive by attracting the 1969 established 57 member nations Organization of Islamic Co-operation, which is also a permanent delegation to the United Nations (UN) and European Union (EU).
Approach to the UN Security Council (UNSC), UN Human Rights Bodies, the Permanent 5 countries of the UNSC and the EU for winning support and third, is a military action as troops are being beefed up along the Line of Control and International Border, which may be irrational.
There are mainly three feature one, regional political and security impact that India and the region will hold after the US and International troops withdrawal from Afghanistan, secondly, is for domestic consumption of nationalism and thirdly, most likely increase in acts of terrorism in South Asia.
Political and Security Impact after the US and International Troops Withdrawal from Afghanistan
The US and the Afghanistan Taliban 8th round of talks for peace are continuing in Doha and resuming on the correct and optimistic direction. Pakistan and the countries bordering Afghanistan play an imperative role. When the US and the Taliban are seeking to iron out a peace agreement to end Afghanistan's 18-year conflict, India's declaration has additional significance.
The "Good Agreement" between the US and the Taliban will bolster the 59th quadrennial 2020 US presidential election that is scheduled for Tuesday 3 Nov 2020 as Trump has been pledging to end America's useless wars in the Middle East and Afghanistan. The US has already downsized forces in the Middle East.
Of the six countries bordering Afghanistan; the US has publicly acquainted China and Russia as competitors and has adopted economic and other measures. Iran is under economic sanctions. The visit to the White House by President Imran Khan and the arbitrator role that President Trump on the Kashmir issue was understood more out of place than authentic diplomacy.
The US change in policies and shift in strategies with nations are all in and around the same region. The imminent withdrawal of the International and US troops from Afghanistan and the absence of effective international anxiety to force the stakeholders to reorient their policies against terrorism will continue as a major security and political dispute.
Domestic Nationalism
The election campaign path spelled out without a doubt on revoking Article 370, which is an endeavor to incorporate Kashmir to coagulate the political and economic harmony. This would fit its broader goal of uniting India, whose regions are so dissimilar. The Bharatiya Janata Party is assembling the nationalist support in the name of national security – an important declaration in election manifesto in its re-election campaign.
The decision is revitalizing the supporters and provoking the opponents. Article 35A restricting non-Kashmiris to buy property is nullified, which opens up buying property by non-Kashmiris and Hindus will lead to migration to the state and alter its Muslim majority demographics.
Rise in acts of terrorism
The nations in South Asia recently have been witnessing increased terrorist attacks, when the region is not new to terrorism. Above and beyond many occurrences, the 21st April Easter terrorist attack in Colombo claimed by the Islamic State killed more than 250 people, which appeared as inter-faith violence and in retaliation for the Christchurch, New Zealand mosque attack.
40 paramilitary troops were killed in a convoy in Palwana (J&K) on 14th February. 29 people were killed on 1st July 2016 in Dhaka by terrorist groups. Suicide bombings have occurred in Balochistan Province, which was claimed by PM Imran Khan as an act of terror. South Asia, a multi-ethnic, multi-religious and multi-lingual region is fragile due to political instability, corruption, poor governance is a home of more than 22 UN-designated terrorists entities and nearly half of all UN listed individual terrorists.
This clearly indicates that intelligence and other enforcing establishments are not united to challenge the common threat. The acts of terrorism in South Asia appear from diverse causes fuelled by global dynamics, bilateral enmity and local communal grievances highlighting the already deep ethnic and religious fault lines.
Nepal's stand
Nepal as the chair of SAARC so far has not come out with a standpoint that will help resolve the likely political and security impasse in South Asia. It is an instant opportunity when member nations unite to countenance imminent challenges of different forms that may appear in the future.
Basnyat is a Nepal Army Major General (Retd.) and a Security Analyst.
(Views expressed in this article are the author's own )